Careers
Careers at CAA

At the heart of our business is a desire to provide CAA Members with peace of mind and quality service through our roadside assistance, automotive, insurance, travel and rewards businesses. We continuously strive to enhance member value and ensure we are socially responsible. We represent more than 200,000 Members in Manitoba, which is approximately 25% of all drivers in this beautiful province. The power of our voice has been helping Manitobans since 1904 and still going strong today.

Our Culture
Behind every great member experience is a great CAA associate! We work hard and we play hard. Our CAA Manitoba family is over 300 strong and each of us is committed to making a positive impact, not only for members but for each other as well.
Your career is important to us too! We are committed to professional development by not only providing in-house training and mentorship, but also supporting tuition needs for courses that are related to associate roles.
We have a wellness committee that devotes time to enriching overall health, well-being and enjoyment at work. Whether it's a healthy inspired breakfast, holiday lunches, or Dragon Boat and Run for the Cure teams, there is always something fun going on.
Workplace Benefits
CAA benefits are comprehensive, helping our Associates balance their professional and personal lives. We believe life is all about a good work-life-balance.
Education reimbursement.
We encourage our Associates to be lifetime learners, so tuition reimbursement is offered to those who want to pursue higher education and continue to grow as a part of our team.
Best-in-class learning.
CAA prides itself on having a culture that promotes workplace learning. Our belief in fostering ongoing learning is demonstrated through our training programs – from new hire training to a robust corporate curriculum that helps Associates build business and leadership skills.
Discounts and services.
Our Associates get to take advantage of many discounts and services, including an internal online Associate mall. Whether someone is looking for a great deal on attractions, wanting to take advantage of exclusive Associate pricing or just browsing the "Buy-Sell-Trade" section on our intranet, we have it all.
Health benefits.
CAA Manitoba is proud to offer a comprehensive benefit plan and group retirement savings plan.
Campus Recruitment
University of Manitoba
The University of Manitoba is western Canada's first university, established in 1877, and is Manitoba's only research-intensive university, and one of the country's top research institutions. The University of Manitoba has more than 29,000 undergraduate and graduate students, and more than 145,000 alumni living in 140 countries. The annual Career Fair at the University of Manitoba is co-hosted by Career Services and the Asper School of Business Career Development Centre. In 2019, more than 100 exhibitors participated and over 2700 students entered the career fair over the two-day event.

University of Winnipeg
The University of Winnipeg is a dynamic campus and a downtown hub that connects people from diverse cultures and nurtures global citizens. The University of Winnipeg received its charter in 1967 but its roots date back more than 145 years. The founding colleges were Manitoba College (1871), and Wesley College (1888), which merged to form United College in 1938. Attend the University of Winnipeg annual Career Fair to connect with us.

Red River College
Red River College is Manitoba's largest institute of applied learning and research, with more than 200 full- and part-time degree, diploma and certificate options. Through hands-on learning opportunities and state-of-the-art instruction, they prepare students to become leaders in their fields — while also ensuring they can meet changing industry demands, and contribute to the province's economic growth.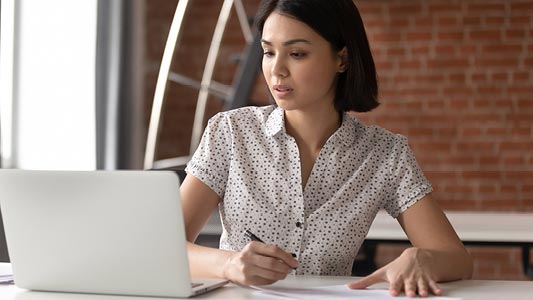 Our Opportunities
CAA offers challenging and rewarding careers within all our business lines. Visit our current career opportunities to see if we have a match for you. In addition to a fantastic work environment and professional development, we offer competitive salaries and a great health benefits package.