Set sail with CAA Travel.
Travelling with a group of like–minded individuals has become a hot trend and what could be more fun than taking an exciting excursion with people you know and love.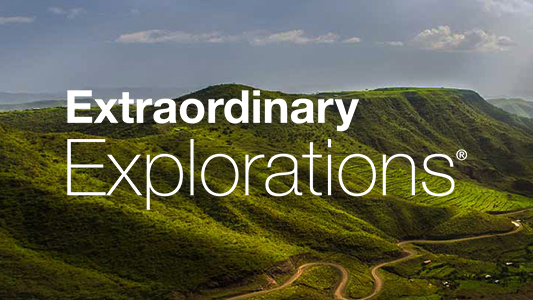 Looking for more cruise tours?
Check out our other group tours by Extraordinary Explorations.
Vietnam Discovery Cruise.
January 30 - February 6, 2020 | Norwegian Cruise Line
from $1,799*
Discover the stunning beauty, intriguing history, friendly people and rich culture of Vietnam. See awe-inspiring temples and cities and villages that have remained unchanged for centuries. This splendid journey takes you from the hustle and bustle of Hong Kong into the heart of Vietnam aboard the Norwegian Jade, a ship that boasts award-winning restaurants, a luxurious spa, grand casino, spirited nightclubs and more. Once your cruise ends in Singapore, take time to experience the opulence of Orchard Road and the wonderful food scene of this unique city.
Single, triple and quad occupancy pricing is available upon request.
CAA Friendship Cruise: South America & Antarctica Explorer.
January 31 - February 22, 2020 | Holland America Line
from $5,248*
The great age of discovery in South America didn't end with Darwin and Shackleton, it's alive and calling you on an epic journey. Watch dazzling vistas and vibrant cultures unfold before you. Discover worlds of beauty and passion including South Americas lively, stunning beaches in the north and austere, majestic glaciers in the south.
Cruise Itinerary
Cruising the California Coast.
April 8 - 18, 2020 | Princess Cruises
from $4,319*
Spend 3 nights at the glamorous W Hollywood Hotel while enjoying beautiful Santa Monica and Los Angeles. Then, embark on the Royal Princess for a 7-night California Coast cruise. San Francisco, Monterey, San Diego and even Ensenada, Mexico are waiting for you.
CAA Friendship Cruise: Baltic Heritage.
May 30 - June 13, 2020 | Princess Cruises
from $3,434*
Join fellow CAA Members aboard the beautiful Crown Princess for one of the world's great adventures and explore the wonders of far-off lands, where Vikings and czars reigned.
Cruise Itinerary
CAA Friendship Cruise: Alaska.
June 27 - July 4, 2020 | Holland America Line
from $1,684*
While the age of the gold rush has passed, there's still treasure to be discovered on this cruise. Glaciers act as your roadmap, historical cities open up to you like a brand new book, and discoveries made by canoe, horseback, and dog-sled will show you that some experiences are more valuable than gold.
Cruise Itinerary
Create your own group cruise.
CAA Travel can help customize a holiday for a group of your friends and family. Group travel is easier than ever when our CAA Travel Consultants help with all the arrangements.