Save on movie admissions with CAA Manitoba.
The smell of the buttered popcorn and the laughter of the crowd — it's an experience that only a night in front of the silver screen can deliver. Our Members save on movie admissions at any Cineplex or Landmark movie theatre from British Columbia to Manitoba to Quebec.
How to buy movie tickets.
Just come into any CAA Store to purchase your tickets. You can even use your CAA Dollars to pay for them. Landmark and Cineplex tickets can be used at any location in Canada.
Find a Store
Theatre locations.
In Manitoba, Cineplex theaters can be found in Winnipeg. Landmark Cinemas can be found in Winnipeg, Brandon, Winkler and Selkirk.
Pricing and package options.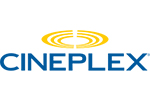 Cineplex
Admit One Adult:
Member Price: $10.00
Non-Member Price: $10.75


Admit One Senior (Age 65+):
Member Price: $8.00
Non-Member Price: $8.99


Child Adventure: (one child's admission - 13 years and under - and one kid's tray combo, which includes popcorn, drink, and a treat)
Member Price: $14.00
Non-Member Price: $16.00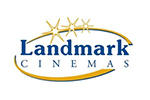 Landmark Cinemas
Adult Single Ticket:
Member Price: $10.00
Non-Member Price: $11.00


Adult Movie Night Out: (two general admissions, two medium popcorns, two medium soft drinks)
Member Price: $31.00
Non-Member Price: $37.00


Kid's Movie Night Out: (one child's admission - 13 years and under - and one kid's tray combo, which includes popcorn, drink, and a treat)
Member Price: $13.50
Non-Member Price: $15.00