Hear first-hand from the experts about particular travel destinations before deciding where to go.
CAA Travel will often partner with travel experts for a Travel Presentation Night, Open House or other travel events.
Think of these events as a sort of "vacation classroom." You'll get all the details of a particular travel destination: where to go, what to see, how to get there, special amenities and more, from people in the know.
Please note: you must RSVP to attend CAA Travel Presentation Nights, Open Houses and other travel events, either by registering online, or contacting your local CAA Travel Representative.
On Stage Alaska Travel Event.
Get to know America's Last Frontier with an exciting On Stage Alaska with Holland America travel presentation, including awe-inspiring Denali National Park and Yukon's spectacular wilderness. You'll be captivated with this magical destination!
Brandon Event:
Monday, February 24, 2020
Clarion Hotel & Suites
3130 Victoria Ave., Brandon
7:00 p.m. (Doors open at 6:30 p.m.
Winnipeg Event:
Tuesday, February 25, 2020
Victoria Inn Hotel & Convention Centre
1808 Wellington Ave., Winnipeg
7:00 p.m. (Doors open at 6:30 p.m.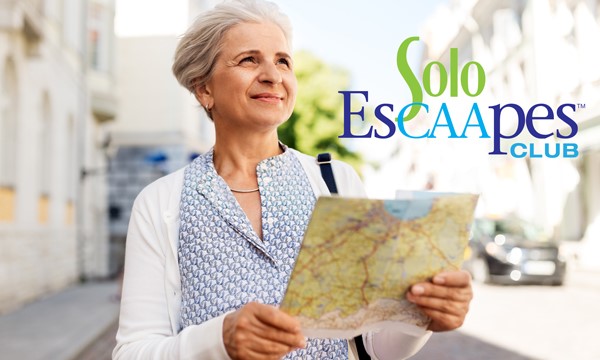 Solo EsCAApes Club Presentation.
Join us for a delightful evening with our group travel expert Helga Malcolm to learn all about her upcoming CAA Solo EsCAApes departures for 2020–2021.
Wednesday, March 11, 2020
Canad Inns Destination Centre Polo Park
1405 St. Matthews Ave, Winnipeg
7:00 p.m. (Doors open at 6:30 p.m.)
Star Clippers Travel Event.
A premier specialty cruise line, Star Clippers offers unique sailing adventures with a fresh perspective. Visit ports often untouched by larger ships, and experience the activities, amenities and atmosphere of a private yacht. Join us for our free Travel Event to learn more!
Monday, March 16, 2020
CAA Store - Empress
870 Empress Street, Winnipeg
7:00 p.m. (Doors open at 6:30 p.m.
Questions?
Call CAA Travel at 204-262-6000 in Winnipeg, toll-free at 1-800-222-4357 or fill out our request form.