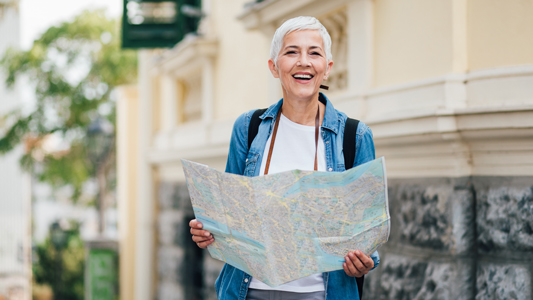 Guess the destination and win!
From October 26 to December 13, our expert Travel Consultants will post photo clues every Monday.
Enter to win:
Weekly prizes of 25 CAA Dollars®
A grand prize of a luggage set valued at over $500 CAD
Limit one entry per member per week.
Good luck!
Question of the week.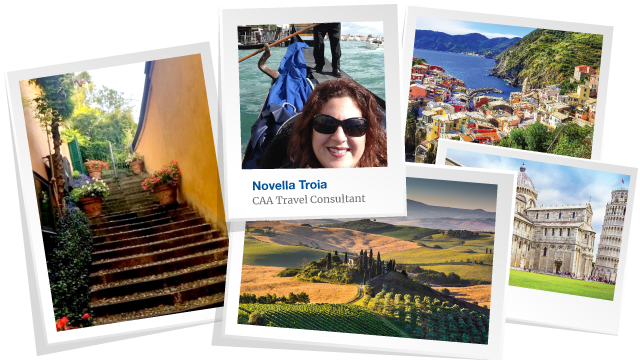 Which destination has our Travel Consultant Novella Troia chosen?
Vietnam
Germany
Brazil
Italy
Entries must be received by 11:59 p.m. Sunday, November 29.
Featured Travel Consultant.
Novella Troia is a Certified Travel Counsellor with about 25 years of industry experience who stations at our St. Anne's store. She has travelled extensively and is always ready to share her first-hand experiences and insights. She states, "My favourite part of my job is escorting my clients on their dream vacations, spending the time to get to know them, and ensuring that everything is perfect from start to finish." Her expertise include planning and booking unforgettable vacations for Australia, South America, the Caribbean, and Europe, especially Italy. Novella is hosting a 2021 group departure to Rome and Sicily, Italy to show her clients the best attractions to see. She is also a wedding groups specialist. Check out her profile to learn more about her areas of expertise.
Contact Novella to talk about your future travel plans.
Phone: 204-262-6216
Email: novellat@caamanitoba.com
Location: CAA Store at St. Anne's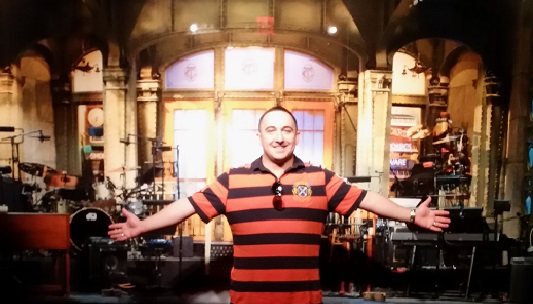 The answer was:
C. New York City
"Whether it's a first visit or a revisit, a trip to New York is always exciting. The compacted city has a lot to see and do, there are always new things to explore. From cultural hotspots to fascinating old and new museums, and amazing restaurants, New York has it all. Its stunning skyline is also something not to be missed. I truly enjoyed my trips in the city and am happy to share my travel experiences with any CAA Members who would like to go there some day."
Contact Kyle to talk about your future travel plans.
Phone: 204-262-6211
Email: kylek@caamanitoba.com
Location: CAA Store at Kildonan Place