Why should your child become a CAA School Safety Patroller?
Not only will they learn important road safety skills, they'll learn valuable leadership skills and be role models at their school.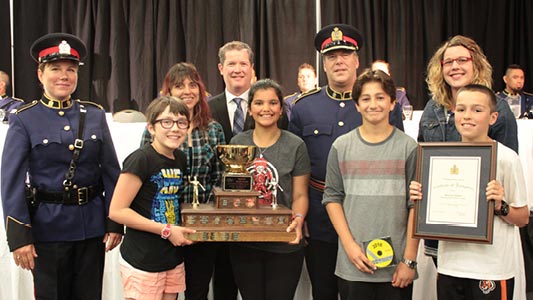 Patrollers enjoy a variety of rewards in exchange for their time and skills, including:
Tickets to a Manitoba Moose patrol game, sponsored by CAA Manitoba;
A Patroller Rewards Book with coupons from sponsors including Boston Pizza, New York Fries, and more;
Free admission to a Brandon Wheat Kings patrol game, sponsored by CAA Manitoba;
Movie days at Cineplex Odeon Theatres, sponsored by the Winnipeg Police Service;
Passes to a Winnipeg Goldeyes game, sponsored by Manitoba Public Insurance;
Special hot chocolate and pizza lunch days at their school.
Additionally, each year Winnipeg and Brandon patrollers are graded on their performance, reliability and road safety knowledge. The top teams are celebrated at awards ceremonies in their respective communities at the end of the school year.