Peace of mind for you and your pet.
We never want to think of our pets getting sick or injured, but it can happen. CAA is proud to partner with Pets Plus Us to offer pet insurance coverage to Members and customers.

Whether it's a new puppy or kitten, or a longtime companion, our pets are an important part of the family and we want to treat them that way. Help keep your pet happy and healthy. By choosing Pets Plus Us insurance, you're giving your pet excellent coverage. You can choose from different plan options to get the level of coverage that meets your pet's needs.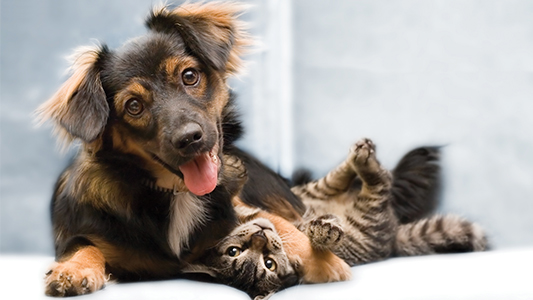 Save on pet insurance with CAA.
Insurance coverage can be tailored to fit your budget, especially when you purchase through CAA. CAA Members receive a preferred rate of 12% off pet insurance with Pets Plus Us.*
Not a CAA Member? By purchasing coverage through our online portal, you'll receive a discounted rate of 7% off pet insurance with Pets Plus Us.*
If you have any questions while getting a quote or reviewing the plan options, you can contact a Pets Plus Us representative at 1-833-323-2605.