Membership is More than Roadside Assistance
Discover all the benefits of being a CAA Manitoba Member.
Become a Member
CAA Monthly Pay
Sign up today with credit card or pre-authorized debit.
Learn More
Give the Gift of CAA
Give the gift of a CAA Membership and we'll give a free gift to you!
Learn More
Making bad days good. And good days better.®
With a CAA Manitoba Membership, you have access to benefits and services exclusive to CAA Members. From our renowned roadside assistance and travel agency to CAA Rewards® and property insurance, we're there for you whether you're at home or on the road. Whether you drive a little or a lot, CAA offers a range of benefits to suit your needs and lifestyle.
Plus
Perfect for commuters, and those who love to travel.
Join Now
RV option for $70/year more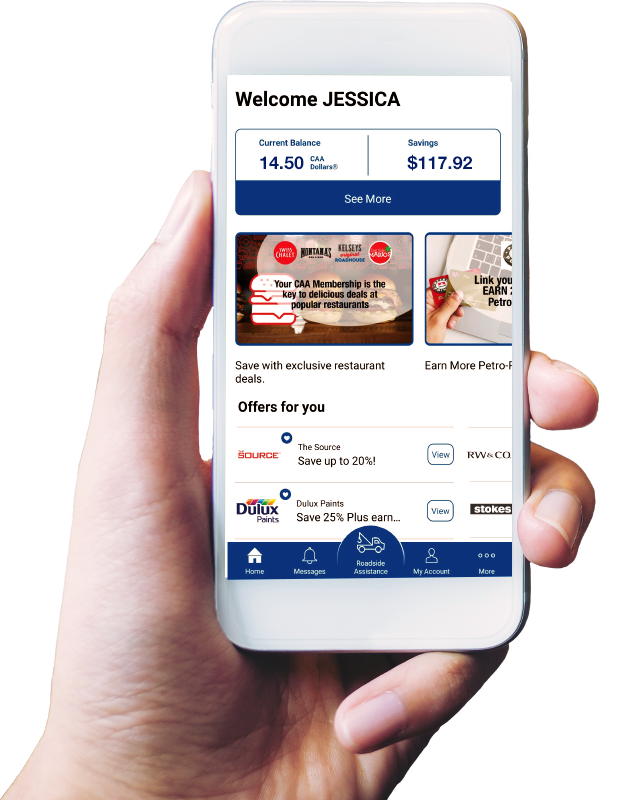 CAA Everywhere You Go
Get Roadside Assistance anytime with the CAA App. Track your service call in real-time with a simple click. All the CAA features you know and love online, in the palm of your hand.
Available for iPhone, Apple Watch, and Android.
CAA Mobile App