Stranded Driver - CAA Manitoba
Highways are great for getting where you want to go – unless you happen to be stranded on one. Know how to stay safe and what to do in case you have a breakdown or collision.
How to Handle a Highway Breakdown or Collision
Vehicle breakdowns and collisions can occur when you least expect them to. Do you know what to do if your car breaks down, your battery dies or you get into a collision? Below is a list of great tips to help prevent getting stranded and to help get you off the road quickly and safely.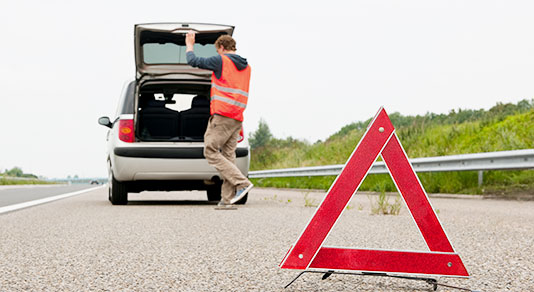 We have compiled a list of some general guidelines to follow if your vehicle breaks down on a highway.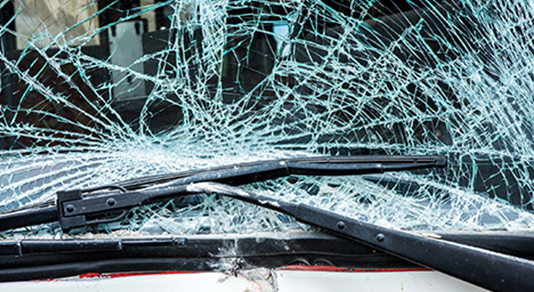 Be prepared if your travels take an unexpected turn. Collisions can cause a lot of stress and confusion. Be prepared, be cautious, be safe and follow our tips should you get involved in a collision.
Prevent a Breakdown
Prevention is key to avoiding a vehicle break down. Be prepared, be cautious, be safe and follow this simple advice:
Check your vehicle.
Service your vehicle on a regular basis
Regularly do walk-around inspections of your vehicle
Study your owner's manual so you understand your dashboard warning lights
Plan ahead.
Keep an emergency kit and other essentials in your vehicle
Get a detailed checklist of what you should carry in your vehicle
Important Numbers
Police and Ambulance
911
Manitoba Public Insurance Claims
CAA Roadside Assistance
Winnipeg: 204-262-6000
Cell: *222
Available 24 hours a day, 365 days a year.