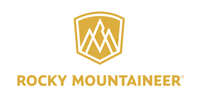 At the risk of sounding cliché, a trip on the Rocky Mountaineer must be seen to be believed. Stunning scenery glides past as the train carves through a landscape that is only accessible onboard. Take in dome-car views of verdant forests and glacier-fed lakes from the comfort of your luxurious seat. Indulge in sophisticated, world-class cuisine using fresh, local ingredients, coupled with prize-winning wines, locally crafted beers and top-shelf spirits. Unwind on this trip of a lifetime.
Journey Through the Clouds Explorer.
Various 2020 dates available.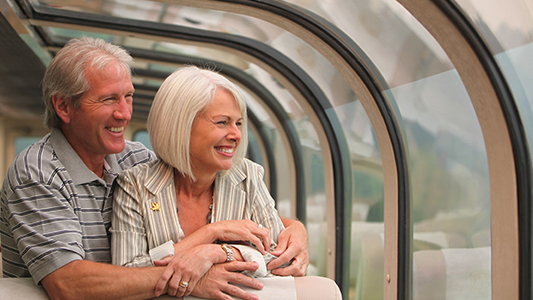 from $3,954 per person.*
Experience the West! This journey takes you to the stunning mountain towns of Jasper, Lake Louise and Banff, including a trip to the Columbia Icefields and a helicopter tour through the soaring peaks of the Rockies.
Rainforest to Gold Rush Discovery Drive.
Various 2020 dates available.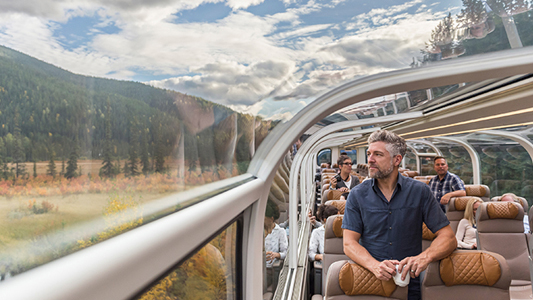 from $3,899 per person.*
Experience the natural beauty of the Coastal Mountain Range, travel alongside glacier-blue lakes, through desert-like ranch lands, and be awestruck by the towering peaks of the Canadian Rockies.