Manitoba's Worst Roads
CAA Manitoba, along with many other CAA clubs across Canada, annually runs a month-long public engagement campaign called CAA Worst Roads.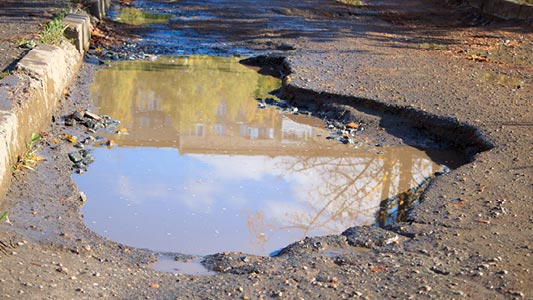 CAA Worst Roads.
CAA Worst Roads is an online engagement campaign aimed at drawing attention to our province's most derelict and unsafe roads.
At the end of the campaign, reports of roads voted on are distributed to government leaders in hopes of sparking conversation and action.
Roads with one or more of the following issues can be voted on:
Traffic congestion
Potholes/crumbling pavement
Timing of traffic lights
Pedestrian/cycling safety
Poor road signs or road markings