CAA Vehicle Inspection Service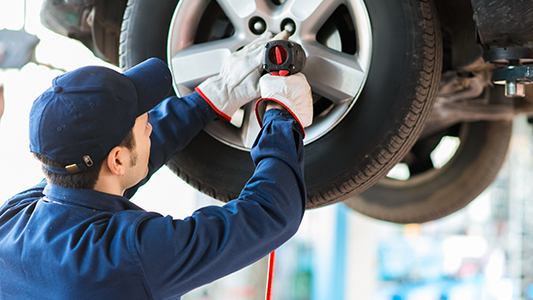 Whether you're purchasing a used vehicle or just want to be proactive about car care, CAA's 139-point Vehicle Inspection Service is a thorough, affordable and objective way to spot potential problems.
Our qualified technicians will provide an unbiased safety and computer scan, including a complete written report and explanation of the results, without the typical high-pressure repair pitch.
Our full two-hour inspection covers everything from the engine and exhaust to the wipers and lights. Each vehicle is road tested to check for abnormal noises or performance issues. Every inspection comes with a full report with comprehensive notes and comments on each point inspected.
Member Price*: $129.95
Non-Member Price: $149.95
Frequently asked questions.
Why is this a good idea?
It's about protecting yourself. You work hard for your money and you want the best value you can get.
This program will help you make the right choice when you buy a used vehicle by spotting trouble before you close the deal. It will also help you in deciding whether it's the right time to sell your current vehicle, or fix it and keep it running a while longer.
Questions?
If you need any advice or information, call CAA Automotive Winnipeg Advisory service at 204-262-6176 or toll-free at 1-800-222-4357.
Service available 7:30am to 3:30pm Monday to Friday.