Your Premium News - December 2019
In this issue: Learn about our new features from CAA Travel Insurance, keep your home secure over the holidays, lay-up coverage and your vehicle, 4 ways to help uncomplicate life insurance.

New Features from CAA Travel Insurance.
Shared Accommodations
New coverage for vacation rentals.
Many travellers are choosing to forgo the route of traditional hotel stays and are following the trend of booking online shared accommodations and alternative lodgings. Just like booking any other vacation, users of a shared accommodations service need to get familiar with the terms of their rental contracts and should obtain insurance to cover themselves and their vacation investment. CAA has added a new feature to our Trip Cancellation & Interruption coverage to include bookings made through approved alternative lodging platforms such as Airbnb, Trip Advisor rentals and HomeAway1. This coverage is provided by insuring the non-refundable portion of a fully prepaid stay booked through an approved online platform. Coverage is available with CAA's Trip Cancellation & Interruption plan and Single and Multi-Trip Vacation package plans.
Redefining "Stable"
Don't let recent health problems keep you from your vacation.
If you've ever missed taking a vacation because of a medical condition, you know how disappointing it can be. Most travel insurance will not cover a pre-existing condition unless it is stable. Stability requirements can range from 90-days up to 365-days prior to travelling.1
But CAA Travel Insurance can help you vacation even sooner. Our new pre-existing medical condition rider can cut that time down to just SEVEN days before your trip.2
Here's an example: Let's say you're recovering from a stroke and have been on new medication for a month. Most insurers would consider your condition unstable and would not cover it. But with CAA, as long as you've been taking the new medication for at least seven days before your departure date and there has been no change in your condition, you'd be covered.2
The right features and options with your travel insurance coverage can make a big difference in how much you can enjoy your vacation, or whether you even get the chance to go on vacation.
CAA Members save 10% on CAA Travel Insurance.*

Keeping Your Ho-Ho-Home Secure Over the Holidays.
Celebrating the season away? Keep your home sweet home safe and sound with these simple tips.
NEIGHBOURLY CHECK-IN
Ask a neighbour to make your home look a little more lived-in by shoveling any snow on your front walk; removing mail, newspapers or any packages from your front porch; and doing a quick water leak check around the house.
DISCONNECT
Unplugging major appliances and electronics while away helps guard against electrical surges and potential electrical fires. So unplug your toasters, coffee pots, stove, washing machine, dryer and, of course, computers. Also, drain your pipes and turn off your water before leaving to avoid water damage.
LET THERE BE LIGHT
Set up interior and exterior lights on timers so it looks like people are home. Ask your neighbour to switch on or off a couple of your interior lights so the same ones aren't left on for extended periods of time.
BECOME ANTI-SOCIAL
Save all those great holiday travel social media posts for when you get home. Unfortunately, posts can go viral, alerting people you don't know that you're away and increasing the potential for a home break-in.
PROTECT YOUR HOME AND VALUABLES WITH CAA
CAA Manitoba Insurance Brokers offer competitive rates, outstanding claims service and can advise you on optional coverage including Home Equipment Breakdown, water coverage, plus Service Line Coverage to protect underground piping, wiring and valves.3 We even offer identity theft coverage to protect your good name. You can get a home insurance quote online or talk to a licensed insurance broker at your local CAA Store to find out more.
Get protected.
CAA Members can save up to 10% off property insurance.**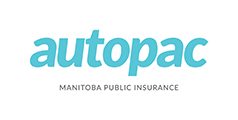 If you plan to take your vehicle off the road for an extended period (like for winter), you could just keep your registration and road coverage – or you could switch to Lay-Up coverage and potentially save some money.
Lay-Up provides coverage for accidental loss or damage resulting from things such as: fire, theft, vandalism, hail and lightning. It doesn't cover things like collision damage resulting from road use or any damage caused while operating the vehicle – so any vehicle under a Lay-Up policy should not be operated at any time. Your vehicle must also be stored on a private property located within Manitoba in order to be covered by Lay-Up. This coverage protects your vehicle up to $50,000 (including taxes).
In order to switch your Autopac road coverage over to Lay-Up coverage visit an Autopac specialist at your nearest CAA Store. Note that short rate cancellation fees apply when transferring from road coverage. You keep your licence plate, but neither your plate nor your insurance is valid for driving. Your Autopac policy will continue on its yearly cycle but now under Lay-Up coverage. You can reactivate your registration and switch back to road coverage any time, by visiting an Autopac agent.
The cost of Lay-Up coverage depends on your vehicle – cars, motorhomes, light trucks and heavy farm or fishing trucks qualify. If you plan to take your vehicle off the road find out if Lay-Up coverage is right for you, talk to an Autopac specialist at your nearest CAA Store.
Learn More
4 ways to help uncomplicate life insurance.
So you've decided to get life insurance to help protect your loved ones. Smart decision! Now you just need to figure out which insurance plan to get, and how much coverage. The good news is, it's not that complicated. A licensed Insurance Advisor can guide you to the right plan based on your age and stage, but to make things easier, do a little legwork upfront.

1. Make a list of your major debts. Consider mortgages, car loans, credit card balances, tuition – basically anything that would throw your loved ones off balance financially if they had to cover these costs. Factor in your final costs too; inmemory.ca puts the average traditional Manitoba funeral at around $12,094, and an insurance policy payout is a smart way to help cover that expense.

2. Think about who depends on you financially. If you're younger, it may be a new spouse and baby. If you're middle aged, it may be your spouse and your school aged children. If you're nearing retirement, your dependents may be your adult children and spouse.

3. Consider your life stage and how an insurance payout could help bridge any financial gaps.
What life stage are you in, and what financial challenges are you facing?
Just starting out

If something happened to you, could your spouse get by on their income alone? If they had to work, could they afford childcare costs? An insurance policy payout could be a big help. CAA 5-Year Term Life Insurance offers affordable coverage for $50,000 to $500,000 at a fixed 5-year rate and it's suitable for younger people. CAA Multi-Term Life Insurance offers longer-term protection in 10-year, 15-year and 20-year terms, with coverage of $50,000 up to $1,000,000 is at locked-in rates for your term.4

Middle aged and married

Maybe you have a home or car that's not fully paid for, children in university, rolling credit card debt. If you're approaching retirement, your work group plan insurance may be ending soon. CAA Lifetime Protection Plan is a great solution for people up to 75 years old; it offers coverage from $50,000 up to $500,000 for your entire life.4

Retired

You may have a pension or RRSPs, but are these enough? A policy payout from a CAA Lifetime Protection Plan could help your spouse stay in your home; pay for grandchildren's tuition; or be the legacy you leave for a favourite charity. If your medical history or age makes it hard to qualify, consider CAA Guarantee Issue Life Insurance; it provides coverage without any medical exams.4

4. A CAA Insurance Advisor can get you the right coverage, along with exclusive benefits.
Offered in partnership with Manulife, CAA Life Insurance comes in a choice of plans to suit various ages and stages. CAA Members enjoy exclusive benefits including savings of 25% on coverage of $250,000+, savings of 30% on coverage of $500,000+, and 5% additional savings for paying your full premium annually. A CAA Licensed Insurance Agent can tell you more.
Call: 1-888-445-4117, Monday - Friday (8 a.m. – 8 p.m. EST) or visit caatermlife.ca
Get a Quick, No-Obligation Quote