Look for special offers and limited time discounts each month and stay up to date on the newest CAA Rewards® partners!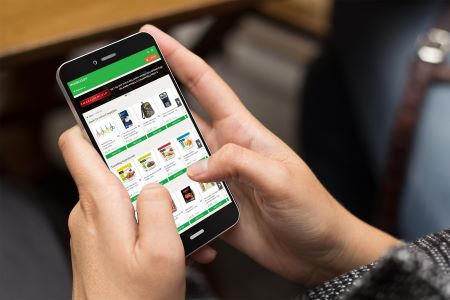 INABUGGY.
CAA Members SAVE $10 on the delivery fee when you enter your CAA Membership number at checkout.
Buy your time back and spend more time on things that you love doing - while we do your grocery shopping. INABUGGY.com is an online grocery delivery service that fulfils & delivers your orders in as little as 1 hour.
Their personal shoppers do the grocery shopping for you, picking, packing and delivering your groceries while ensuring that the quality and freshness is at it's very best. Shop from your favourite grocery stores, and have them delivered to your home or office.
Learn More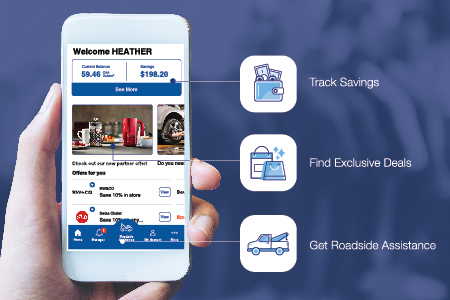 CAA Mobile App™
Unlock the full power of your CAA Membership.
If you love instant savings, collecting rewards on your purchases and CAA Dollars®, download the CAA Mobile App today.
It's quick and easy to go mobile with your Member benefits, find exclusive deals, track savings or request roadside assistance, all within the convenience of a single app.
Learn More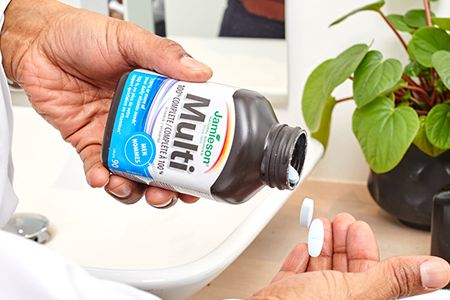 Jamieson.
CAA Member Offer #1: Save 30% on all purchases.
CAA Member Offer #2: Save 50% on the first 6 months of the My Vitamins monthly subscription service.
Jamieson has consistenly been voted Canada's most trusted brand of vitamins, and for good reason; in a rapidly growing marketplace, they set themselves apart with anindustry-leading commitment to providing consumers with the purest, safest and most effective natural health solutions available.
Learn More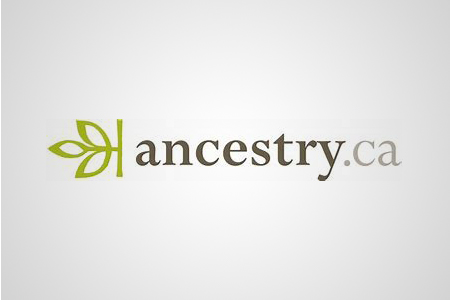 Ancestry.ca.
CAA Member Offer #1: Save 30% on your Annual World Deluxe Membership.
CAA Member Offer #2: Save 30% a 6 month World Deluxe Membership.
CAA Member Offer #3: Save more than 35% off AncestryDNA®.
Canada's leading family history website offers its members access to 129 million searchable Canadian family history records. With precise geographical detail and clear-cut historical insights, they can connect you to the places in the world where your story started – from unique regions to living relatives.
Learn More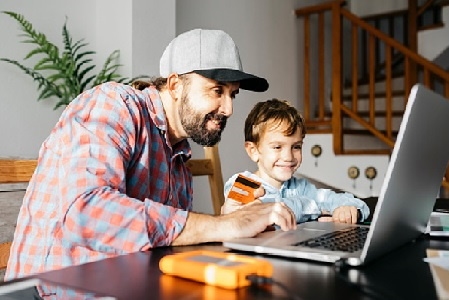 CAA Rewards eStore.
Earn CAA Dollars when you shop online through the CAA Rewards eStore. New partners are joining on a regular basis, including: INABUGGY, Cub Cadet, The Last Hunt, Troy Bilt, Endy Mattresses, Keurig, iRobot, Chatters and more. Let the shopping begin!
Learn More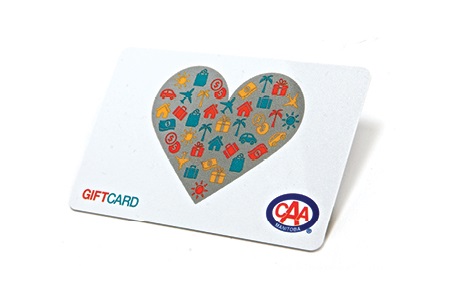 CAA Manitoba Gift Card
CAA Manitoba Gift Cards are available at our CAA Stores!
Each Gift Card can be loaded to a minimum of $10 and a maximum of $500. The Gift Card can be used to purchase any CAA Manitoba product or service, except Home and Property Insurance.
Treat this Gift Card like cash – you can continue to use it until the value reaches zero, and then it can be reloaded. The card has no expiry date.
A CAA Manitoba Gift Card is the perfect gift – anytime!
Find a Store