Special Promotions
Look for special offers and limited time discounts each month and stay up to date on the newest CAA Rewards® partners!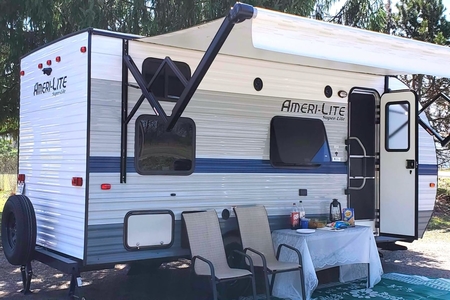 New Rewards Partner!
Roll With It Rentals Inc.
CAA Manitoba members SAVE $49.99 on an RV rental when reserving online only, using promo code savewithcaa.
In addition, members will receive a 5% discount on rentals greater than 7 days in duration and/or receive a 10% discount on rentals greater that 14 days in duration.
Roll With it Rentals is a locally owned company currently celebrating 10 years as Manitoba's leader in the Camper Trailer rental industry. They take great pride in knowing that they provide Canadians with the newest, cleanest and largest rental fleet in Western Canada. Roll With It Rentals doesn't place a fee on kilometres travelled, only for the duration their camper trailers are enjoyed.
Book Today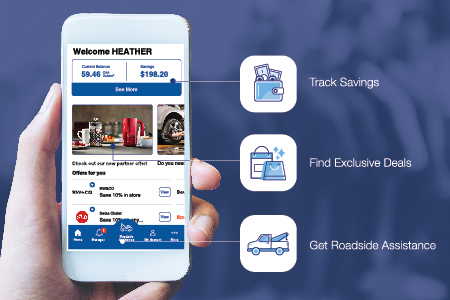 CAA Mobile App™
Unlock the full power of your CAA Membership.
If you love instant savings, collecting rewards on your purchases and CAA Dollars®, download the CAA Mobile App today.
It's quick and easy to go mobile with your Member benefits, find exclusive deals, track savings or request roadside assistance, all within the convenience of a single app.
Learn More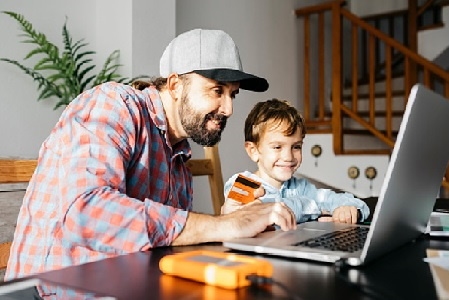 CAA Rewards eStore
Earn CAA Dollars when you shop online through the CAA Rewards eStore. New partners are joining on a regular basis, including: INABUGGY, Cub Cadet, The Last Hunt, Troy Bilt, Endy Mattresses, Keurig, iRobot, Chatters and more. Let the shopping begin!
Shop Now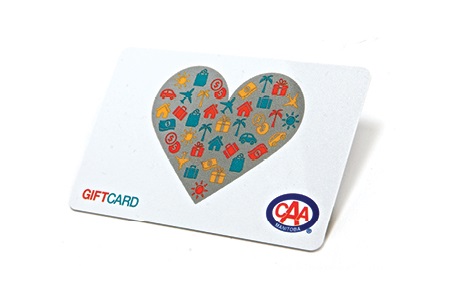 CAA Manitoba Gift Card
CAA Manitoba Gift Cards are available at our CAA Stores!
Each Gift Card can be loaded to a minimum of $10 and a maximum of $500. The Gift Card can be used to purchase any CAA Manitoba product or service, except Home and Property Insurance.
Treat this Gift Card like cash – you can continue to use it until the value reaches zero, and then it can be reloaded. The card has no expiry date.
A CAA Manitoba Gift Card is the perfect gift – anytime!
Find a Store