Central America & the Caribbean
So close, yet another world away is Central America and the Caribbean. Dance to the beat of a different drum here as you explore ancient ruins, sprawling coastlines, lush rainforests and contemporary cities.
Must-see sights.
We can all picture the sultry scenery of golden beaches, crystal blue waters and vibrant locals, but there's so much more to dive into here.
El Morro
San Juan, Puerto Rico
With an impressive 500-year history of protecting the city of San Juan, this stronghold is now a UNESCO World Heritage Site. Designed to overwhelm the enemy, the fort now amazes tourists with its military engineering.
Colon Cemetery
Havana, Cuba
Considered one of the world's most incredible cemeteries, it contains over 800,000 graves, including 500 major chapels, mausoleums and vaults of varying styles. This peaceful setting is a world away from the fast pace of Havana.
Semuc Champey
Guatemala
Find paradise here as you enjoy the day swimming under waterfalls, relaxing by the turquoise pools and water tubing through this beautiful landscape.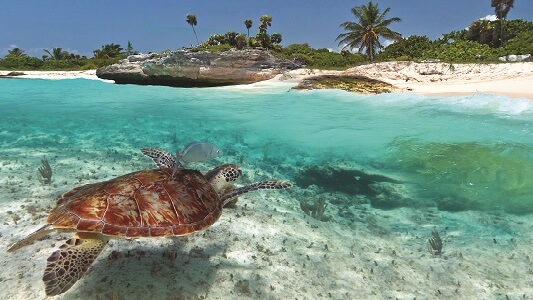 Mayan Sun: Boat Rides & Ruins
16 days | G Adventures
Highlights: Playa del Carmen, Caye Caulker, San Ignacio, Flores, Rio Dulce, Antigua, Panajachel, San Juan La Laguna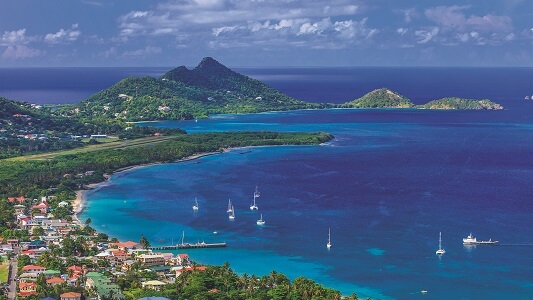 Southern Caribbean Adventure
7 night cruise | Royal Caribbean Cruises
Highlights: Bridgetown Barbados; St. George's, Grenada; Kralendijk, Bonaire; Oranjestad, Aruba; Willemstad, Curacao; Port of Spain, Trinidad
Ask us about additional savings and benefits for CAA Members.

Call us
Mon to Fri: 10:00 a.m. to 5:00 p.m.Sat: 10:00 a.m. to 4:00 p.m.

Chat in person
Come visit us at your closest CAA Store. To avoid long wait times, we encourage you to call us to book an appointment prior to visiting us by calling your preferred store.

Find a travel consultant
Select any of our travel consultants to help plan your next vacation.