Gas Price Monitor
CAA surveys thousands of gas stations every day to find the average national, provincial and local price for regular gasoline.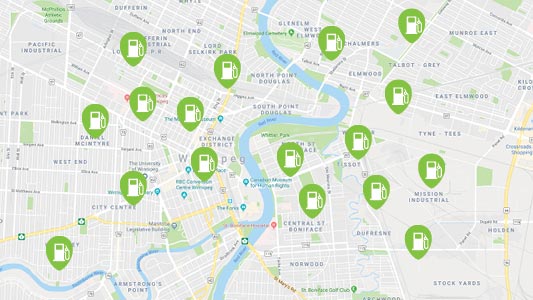 Find gas prices near you.
This online tool displays the average gas prices for the past day, week, month and year for your city and province, as well as for Canada and other provinces.