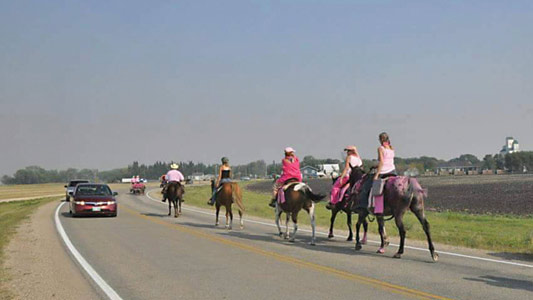 Did you know an average horse weighs 1,000 pounds? That's enough to write off your vehicle if you hit it, never mind the possibility of injuring or killing the rider, the horse, or even yourself.
With increased development in rural areas and the reduction of off-road trails, motorists are more likely than ever to encounter a horse rider on the roadway. According to Manitoba's Highway Traffic Act, horse riders and drivers of horse-drawn carriages have the same right to use the road and must follow the same rules.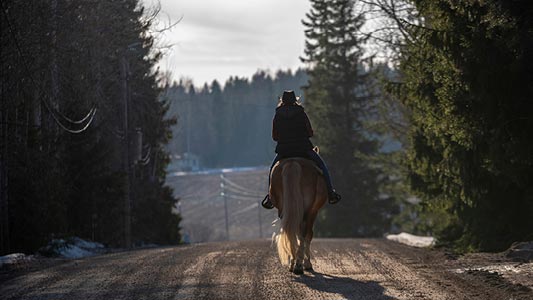 Share the roads.
It is the responsibility of both the rider and motorists to help share the road safely. While riders seek proper training for themselves and their horses to ride with traffic, drivers must also obey the law and take precautions. However, the average motorist is not familiar with horses and may not understand that these living creatures are unpredictable and easily startled.
Whether operating a passenger vehicle, truck, agricultural equipment, snowmobile, ATV or bicycle, it's important to learn how to safely share the road with horses. Your actions behind the wheel can help prevent a dangerous situation.
View our brochure for more information about horse & driver safety.