Maturing Drivers
Today's seniors are living longer and healthier lives. They're active and mobile. While age is not an indicator of driving skill, it can be a challenge.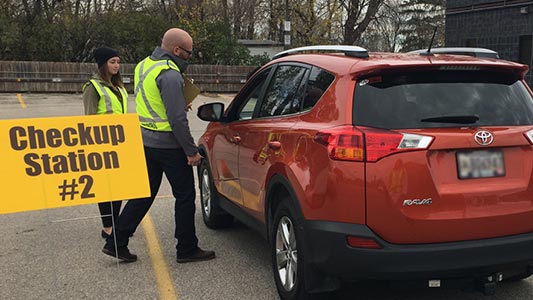 CarFit program.
Find out how well you and your car fit together. A CarFit assessment takes about 20 minutes to complete and a trained technician will go over a 12-point inspection with you. They will recommend car adjustments and adaptations.
Learn more about how a CarFit assessment can help you by visiting the CarFit website.
Resources.
CAA believes that rather than limiting the mobility of ageing drivers, solutions must be found that meet the needs of all drivers. Here are some resources to help: