Your Premium News - January 2018
In this issue: Insuring your home. Trip interruption coverage. The flu and your dog.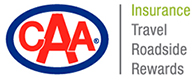 Why do I have to insure my home for a different amount than what I purchased it for?
The selling price of the home depends on a lot of factors like the lot size, total living area, quality of the home, the locality, schools and amenities in close proximity, and crime rates to name a few. Whereas, insurance companies insure homes based on the replacement cost. An approved calculator system is used to estimate how much it would cost to rebuild a similar home, taking into consideration the costs of clearing and cleaning up debris, using comparable quality material and today's labour rates. The home needs to be insured to the 100% rebuilding cost to make sure the building is covered appropriately in the event of a loss. If a home is insured based on the purchase price, there may be a risk of having inadequate coverage. This is also why any major changes or renovations to the home should be reported, so a new reconstruction cost can be completed to ensure the home is insured for 100% rebuilding cost.
Call us for a home insurance quote at 204-262-6065 or get a quote online.

Why do I need trip interruption coverage?
Travel insurance isn't just about protecting you in the event that you fall ill or are in an accident, it's about protecting your trip as a whole. Another substantial financial cost you can incur before or during your vacation is if you have to cancel or interrupt your trip unexpectedly.
Trip interruption coverage protects you if you need to return home suddenly. It will reimburse you for any fees incurred to change your flights, as well as the part of your trip that you didn't get to enjoy, but already paid for.
We don't want to think about our vacation being ruined mid-trip, but it can happen. A family member may pass away. Your flight is delayed, so you miss your cruise departure. Your travel companion gets injured and can no longer travel. Even something as simple as weather can interrupt a perfectly planned vacation. For eligible situations, trip interruption coverage can get you home or to your final destination without the worry of additional expenses.
Call us at 204-262-6000 for a travel insurance quote or get a quote online.
Can my dog get the flu?
At this time of year the flu bug is making its annual rounds and in an effort to minimize the serious effects of this influenza virus, particularly in elderly people, we are all encouraged to receive the vaccine. Pet owners will often ask if they can give the flu virus to their pet. This is an interesting question and the answer is not so clear cut.
Certainly dogs and cats get their own respiratory problems, with the same type of clinical signs such as coughing, wheezing, nasal discharge, lethargy, poor appetite and even secondary pneumonia. For these common respiratory threats, there are vaccines available and they would usually be part of the core vaccines that your veterinarian would recommend depending upon your pet's lifestyle. However, these respiratory viruses are not Type A influenza viruses that people get.
That said, studies on both dogs and cats have shown the presence of influenza viruses in their bloodstream. In fact, even without watching Hollywood films, it is commonly known that the major flu epidemic of 2009 caused by Influenza H1N1 is believed to have originally involved pigs. It is known that the influenza virus can and will "jump" species and when it does so, it can mutate to the point of being quite happy setting up residence in its new species host. In fact, one of the two strains that can affect dogs, H3N8, originally started in horses. There is now a newer strain in dogs called H3N2, which caused an outbreak of influenza in Chicago and the US Midwest in 2015. So, are you likely to ever pass on the flu to your pet? Highly unlikely, but perhaps not impossible. In the same vein, there is no recorded case of humans getting the flu from their pet. There are vaccines available for canine flu, but, as you might guess, it doesn't prevent the disease, but rather makes it less severe. In Canada, canine flu was unknown until two dogs recently imported from South Korea via the US have been diagnosed with H3N2. This diagnosis was made in Essex County, Ontario. With the mobility of our global world and the desire of people to adopt dogs from foreign countries, it will likely be a matter of time before this virus gains a foothold in Canada. This risk makes ongoing vigilance and precautions very important.
If you think there is any possibility that your dog has developed canine flu, isolate him/her from other dogs and contact your veterinarian.