Your Premium News - June 2019
In this issue: Summer roadtrips and Autopac. How far in advance to purchase travel insurance? Is flooding covered by home insurance? Term life insurance.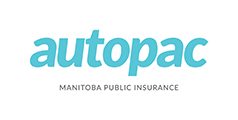 I'm taking my own vehicle on a summer road trip around Canada and the U.S. Is there anything I should know about my Autopac coverage when outside of Manitoba?
As a Manitoba resident, when you're travelling in another province or state, their laws apply to you. Most traffic laws are similar across Canada and the U.S., but it's important to be aware of any variances, such as no right turns on red in Montreal, or in Oregon, drivers turning right at a stop sign don't always have to stop and may treat the stop sign as a yield when permitted.
The Personal Injury Protection Plan (PIPP), which is part of your Autopac coverage, protects you everywhere in Canada and the United States. It provides compensation for specific costs you may have from injuries or death caused by an automobile, no matter who is at fault or where the accident occurs.
However, you may still be responsible for compensating others if you are at fault, so we recommend that you have enough liability insurance to cover you when leaving Manitoba. We suggest increasing your Third Party Liability coverage to $10 million, especially when travelling into the United States.
More Autopac questions? Visit us in store for Autopac services or call 204-262-6065.

How far in advance do I need to purchase travel insurance and what should I do if I come back early? 
We recommend that you purchase travel insurance at least 30 days prior to leaving on your trip, but no more than 60 days before departure. If you've forgotten to get travel insurance and only remember at the last minute, you should still be able to purchase insurance just before you leave, but the plans and options available to you could be limited
If purchasing package insurance that includes trip cancellation coverage, it is important to get that coverage as soon as you book your trip, so that you are covered should you need to cancel.
If you happen to return early from your trip and have no claims pending or filed, please contact us. We can issue a partial refund from the day that you called or visited us, or the date you returned (if you have proof of when you arrived home). Examples of proof of early return are a boarding pass or a receipt showing the date and time you were back in Canada and/or Manitoba. Please note that a partial refund can only be issued if you provide proof of early return prior to the return date that was initially covered for your trip. Please note that refunds are not available on Annual Plans once those plans have gone into effect.
CAA Members save 10% on CAA Travel Insurance.*
What do you mean by stability?
If you have a pre-existing medical condition, then there are certain requirements that need to be met to obtain travel insurance coverage. There are defined periods of time that your pre-existing condition must be stable before your trip. "Stable" means that you have NOT experienced any of the following sickness, injury or medical condition (other than a minor ailment):
hospitalization or referral to a specialist (made or recommended) and you are not awaiting results

a new diagnosis, treatment or prescribed medication

any test results showing deterioration

a change in medication

a change in medical treatment

v

new or more frequent symptoms

are requiring investigation (other than a routine check-up)
Please note that there are certain exceptions. For example, a reduction in dosage or elimination of a medication resulting in an improved health condition, when approved by a physician, would not be considered a 'change in medication or dosage' as listed above.
To ensure you are getting the right coverage and to help answer any questions you might have, we recommend speaking to one of our Member Services Counsellors.
Call us at 204-262-6000 for a travel insurance quote or get a quote online.

Is flooding covered by home insurance?
Damage from flooding is not typically covered in a standard home insurance policy. If you think your home is at risk for flooding, you should consider adding additional coverage to your policy, referred to as an endorsement or rider. Different insurance providers offer different coverage options for flooding and water damage. Also note that there are certain requirements about when you are able to add these additional coverages to your policy. For example, some may only be added at time of renewal. It's always a best practice to speak with your insurance broker if you have any questions about your current policy or additional coverage options, and your broker can review everything with you to ensure your needs are met.
Here are the main coverage options for flooding and water damage:
Sewer Backup Coverage
If you are concerned about potential water damages caused by rainstorms and experiencing a water backup through your sewer, you may want to consider sewer backup coverage. This coverage will also provide protection against sump pump or septic overflow, or sump pump failure, as well as the escape of water from the drains in your home, although it does not cover leakage and seepage. This coverage can only be added upon renewal.
Overland Water Coverage
This coverage provides protection for loss or damages caused by the sudden accumulation of water from heavy rains, spring run-off or the overflow of lakes and rivers. This is a relatively new type of coverage and depending on where you live, it may not be available in your area.
Ground Water Coverage
This coverage provides protection from loss or damages caused by events when ground or surface water enters your home suddenly and accidentally below the ground level.
CAA Members can save up to 10% on home insurance.**
More Property Insurance questions? Visit us in store to speak to one of our insurance brokers or call 204-262-6065.
Find a CAA Store

Term Life Insurance
Coming to terms with the realities of home ownership.
If you've purchased a new home or condo recently, you know that mortgage payments will be just one of your many ongoing financial responsibilities in the coming years.
And although mortgage rates are near historic lows, history tells us that rates will undoubtedly rise in the future, putting you and your family under financial pressure.
But a sobering reality is that higher mortgage payments or a leaky roof aren't the worst things that can happen when you own a home.
If the unthinkable were to happen and you died, would your loved ones have the means to continue to pay the mortgage for your family home?

Term life insurance versus mortgage insurance.
One of the easiest ways to give your family the security they deserve is to ensure you have enough insurance in place to cover your mortgage and more, in the event that you pass away.
Some homeowners opt to go with the mortgage insurance that banks offer when you sign the mortgage papers. It's fast, easy and convenient – and you only have to answer a few basic health questions. But here are some important things to note…

Term life insurance is generally a less expensive, more flexible solution.
Mortgage insurance pays out the amount left owing on your mortgage when you pass away. As your mortgage balances declines each month so does your coverage, yet your premiums remain the same. With term life insurance, the amount your beneficiaries will receive never declines. It remains the same throughout the term of your policy.
Moreover, if you die, term life insurance pays the entire tax-free, lump sum death benefit to your beneficiaries, so they have the freedom to decide how the money should be spent. Mortgage insurance pays the remaining balance of your mortgage to your bank

Mortgage insurance doesn't move with you. Term life insurance does.
If you have mortgage insurance and switch homes – or lenders – you'll have to apply for a new mortgage insurance policy, and will have to undergo medical underwriting, which may, depending on your age and health, increase your premiums.
Term life insurance, on the other hand, isn't attached to your debt. It's attached to you – so it moves with you, no matter where you call home.
If you're a first-time home buyer looking to purchase long-term protection to cover your mortgage and your family's other financial obligations, CAA Term Life insurance is the ideal choice.
• Coverage amounts available from $50,000 up to $1,000,000
• Insurance rates are locked-in for the term you choose: 5, 10, 15 or 20 years
• Save 25% every year on coverage more than $250,000; 30% on amounts more than $500,000
And if you already have mortgage insurance? Consider the many benefits you'll enjoy by increasing your term life insurance coverage to include your mortgage debt as well.
Buying a home may be one of the smartest decisions you'll ever make. Protecting that asset and your loved ones with CAA Term Life insurance may be one of the wisest decisions.
Or for more information, call 1-888-334-4568.