Your Premium News - March 2020
In this issue: The benefits of Trip Cancellation Insurance, what you need to know about water damage, rental vehicle insurance, leaving your loved ones a legacy instead of bills.

Trip Cancellation & Interruption Insurance keeps you travelling even if something unexpected happens along the way. 
After researching possible travel destinations, you're ready to show and tell the world where you're going and what you'll be doing on #Instagram. As you're dreaming about the amazing activities and experiences ahead, you may also want to think about travel insurance as a way to ensure your travel plans are hassle free. Specifically, Trip Cancellation & Interruption Insurance.
Even if you've never missed a flight or gotten sick before a trip, Trip Cancellation & Interruption Insurance is a great way to protect you from the unexpected and unpredictable. For example, if you, your travel companion or immediate family member gets sick or injured before a trip and you are unable to travel, you could cancel your plans and plan to travel again at another time without having to pay out of pocket. Trip Cancellation & Interruption Insurance may reimburse you for non-refundable pre-paid travel expenses—like flights and Airbnb rentals—up to the sum that you choose to insure.
It's also helpful when you're already on your trip. Let's say after a great time in Costa Rica, you're ready to depart to your next destination—Aruba. The day of departure, you find out a sudden hurricane hits the island and your airline can't fly there until it's safe to do so. What do you do? With Trip Cancellation & Interruption Insurance, you could be reimbursed (up to a specific maximum) for the unforeseen expenses incurred while waiting for the next possible flight to your next destination. This may include commercial lodging, meals, essential telephone calls, and taxi transportation.
Overall, with Trip Cancellation & Interruption Insurance, you're able to recover all or part of your investment in your travels, so you can continue your travels in the near future as opposed to the distant future. There are many other scenarios where Trip Cancellation and Interruption Insurance can be helpful with your travel itinerary.
The premium is based on the number of trip days and the total cost of your trip, so you're only paying for what you need to cover. Call or visit your local CAA Store and talk to a travel insurance professional who can help you get a quote.
Safe travels!
CCG Coronavirus Update.
Read important information regarding Coronavirus and travel.

Members save!
CAA Members save 10% on CAA Travel Insurance.*

Water Damage – What you need to know.
With the spring thaw on its way, the topic of water damage is always top of mind. Don't let potential water damage cause you stress. Here are some helpful tips to help keep your basement dry and your home protected.
Tips for how to prevent water damage:
Snow Removal – Be proactive and clear the snow in Spring. An extendable snow rake is a great tool for safely clearing snow off your roof. Shoveling snow away from your foundation can help with drainage and gets the snow away from your home.
Grading – Ensure the grading around your yard slopes away from your home. Use some dirt to build up a slope if needed.
Backwater Valve – If you don't already have one, get a professional to install a backwater valve to prevent sewer backups.
Sump Pump – Confirm that your sump pump is working properly or get a professional to install one to prevent basement flooding. A sump pump is installed in a sump pit in your basement and kicks in when it detects water to pump the water away from your home.
Clean Eavestroughs and Downspouts – Remove any debris, repair cracks and ensure that there are no clogs causing an overflow. Make sure downspouts are directed into the weeping tile or main sewer lines away from your home.
Proper Storage – Keep your belongings stored in plastic bins to protect them and move valuable items to a place where they won't be damaged.
Knowing your coverage is also important! Understanding what is covered and not covered in your home insurance policy is also very important as only some forms of water damage may be covered. Know what you are covered for and where you might need an endorsement (optional coverage).
Here is what is typically covered:
Sudden and accidental escape of water, such as damage caused by a burst pipe
Damage caused by malfunctioning appliances such as a washing machine or dishwasher (however the cost of repairing the appliance is usually not covered)
Damage from a public water main break
Wind and hail damage to your home's exterior
What typically isn't covered in your policy?
Basement leakage and seepage, which is water from below the ground's surface coming through your foundation walls or basement floor (may be available as an optional coverage).
Overland flooding caused by spring run offs and overflowing bodies of water (may be available as an optional coverage).
Damage from freezing pipes if it happens while you are away (and didn't have someone checking on your house).
Water leaking into your home from your roof if due to preventative wear and tear.
Sewer backup coverage is an optional coverage that can only be added at the time of policy renewal. It provides coverage for water damage caused by backup or overflow of the sewer, sump, septic tank or drain.
It's always a good idea to review your home insurance policy every year to be sure it is right for you and your family. So be sure to talk to your broker!
Get protected.
CAA Members can save up to 10% off property insurance.**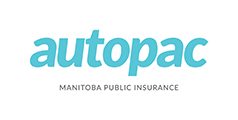 Optional Autopac Coverage – Rental Vehicle Insurance.
Rental Vehicle Insurance is a good idea if you need to rent or borrow a vehicle, especially when driving outside of Manitoba. This is an optional coverage that can be purchased through an Autopac agent such as CAA Manitoba Insurance Brokers. If you think you need Rental Vehicle Insurance be sure to purchase it before you rent or borrow. If you buy the insurance in your name, make sure the rental vehicle is under your name too.
Rental Vehicle Insurance is a good option: if you are renting or borrowing a vehicle to travel for business or vacation in Canada or the United States, if you need to rent a vehicle while your vehicle is being repaired, or for a courtesy vehicle a repair shop has provided you while fixing your vehicle.
Why buy Rental Vehicle Insurance? There are a number of costs you could face if involved in a collision while using a rental vehicle such as: injury and property damage claims made against you, the cost to repair the rental vehicle as well as a charge for 'down time' from the rental company, and lastly if the vehicle is damaged and taken off the road for repair you may need to rent another vehicle at your own cost.
What is covered? This coverage is only valid for rental and borrowed vehicles in Canada and the United States. There is a minimum of 3-days and maximum of 90-days for coverage. It covers claims made against you by other motorists (up to $10 million CDN), claims made against you by the rental company for damage to their vehicle (up to $100,000 CDN), the cost of a replacement rental, and 'down-time' claims from the rental company (if the vehicle requires repairs and is unavailable for rent).
What does it cost? There is a $15 policy fee and a minimum requirement of 3-days premium payment. There is a $100 deductible that you would pay in the event of damage to the rental vehicle.
Talk to an Autopac specialist at your nearest CAA Store to find out more about Rental Vehicle Insurance.
25,000 ways to leave your loved ones a legacy – instead of bills.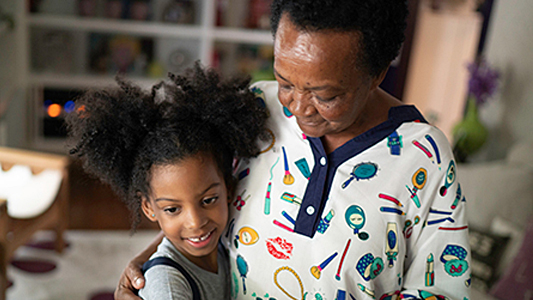 There are 25,000 ways to leave your loved ones a legacy – instead of bills. Life insurance can help cover costs for major expenses such as a wedding, a university education or to pay down debt. Find out more about how CAA Guaranteed Issue Life Insurance might help you.
Protect what matters with CAA Guaranteed Issue Life Insurance.
Learn More