Your Premium News - March 2021
In this issue: tips on home safety, learn about what Autopac offers, how to choose the right insurance plan and do pets have seasonal allergies.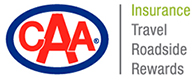 Home Safety Tips
You've purchased home insurance and have your bases covered financially in the event of accident, loss or emergency. But having home insurance shouldn't be the end of your preparedness. Here are a few safety tips to help you safeguard your home and protect your loved ones:
Keep Track
Compiling a home inventory checklist is a great way to assess your belongings. Learn how to create a home inventory list here.
Store important documents (wills, insurance policies, mortgage documents, etc.) in a safe-deposit or fireproof box.
Keep it Safe
Ensure you have smoke detectors on every floor. Change the batteries at least once a year. A great time to do so is in the spring when you move your clock ahead.
Have a working fire extinguisher at the ready, and never leave burning candles or cooking unattended. Clear your dryer's lint trap with every use.
Install a carbon monoxide detector.
Keep it Secure
Install a home alarm system and remember to always lock doors and windows. A monitored home alarm system may also lower your insurance premiums – talk to your broker.1
A motion detector outside your home is an excellent way to deter burglars.
If you're going to be away, use timers to activate lights and electronics to give the appearance you're at home. Also ensure that someone can check-in on your house.
Keep it Maintained
Have your home's major systems (heating/furnace, central air, sump pumps, water heater, fireplace, etc.) serviced yearly. Be sure to change/clean HVAC filters every 3 months.
As each season arrives, ensure exterior vents are clear of debris, including snow.
Clear eavestroughs of leaves and other debris in the fall to prevent ice dams and other issues.
Keep it Covered
Review your home insurance regularly to make sure you have the right insurance coverage for your needs. Be sure to talk to your broker if you make any changes such as renovations or big purchases.
Whether you're at home or on the road, your safety is important to CAA Manitoba, and CAA Manitoba Insurance Brokers wants you and your family to remain safe and well-informed. With common sense and preparation, you can prevent accidents and mishaps. Our brokers are here to help should you have any questions.
Talk to a CAA Manitoba Insurance Broker today about how to protect your home and loved ones.
Get Protected
CAA Members can save up to 10% off property insurance.2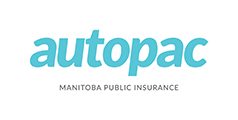 Autopac 101
If you own and drive a vehicle in Manitoba, Basic Autopac insurance is mandatory. Basic Autopac is the minimum amount of coverage you need to keep your vehicle on the road and provides coverage for personal injury, all perils coverage and third-party liability claims.
Basic Autopac Insurance includes (please note that the coverage amounts shown are applicable to policies with an effective date of April 1, 2021, or later).
All perils coverage with a $750 deductible
$500,000 Third Party Liability
$70,000 maximum vehicle insured value
Personal injury protection
All-Perils Coverage
Basic all-perils covers accidental damage or loss to your vehicle due to collisions, vandalism, theft, hail, or fire while traveling in Canada or the U.S. The depreciation value of your vehicle is taken into consideration.
Third Party Liability
If your vehicle is involved in an accident that injures someone or damages property anywhere in Canada or the U.S., basic third-party liability covers claims made against you to a maximum of $500,000.
Maximum Insured Value
With basic Autopac coverage, $70,000 is the most any vehicle (cars, trucks, buses, motorcycles, mopeds, RVs, trailers and snow machines) can be insured.
Personal Injury Protection
Autopac provides personal injury protection benefits for injury or death caused by an automobile accident. Coverage is provided to all Manitoba residents injured in automobile accidents anywhere in Canada or the U.S. No matter who was at fault in the accident, compensation is guaranteed for all injured Manitobans, with an Income Replacement Indemnity limit of $103,000.
Do you need Optional Auto Insurance Extension Coverage?
While Basic Autopac coverage protects you and your vehicle to a limited extent, you may wish to increase your coverage with Optional Autopac Insurance Extensions. Talk to an Autopac specialist at CAA to determine if Optional Coverage is right for you. Some options include:
Decreased deductible ($500, $300, $200, $200 Plus)
Increased Maximum Insured Value for vehicles valued over $70,000
Auto Loss of Use coverage (guarantees replacement transportation)
Third party liability limit increases ($1M, $2M, $5M, $7M or $10M)
New/Leased Car Protection (guarantees the full purchase price of the vehicle is protected, including an allowance for inflation, regardless of depreciation. For a maximum of 2 years.)
Lay-up protection for vehicles in storage for extended periods
Increased income replacement indemnity limit in increments of $10 000 to a limit of $200,000 for a total of $303,000 coverage
Collision, comprehensive, third party liability, underinsured motorist protection, and accident benefits coverage for off-road vehicles (including snow machines)
Have questions? Talk to an Autopac specialist at CAA!
Learn More
How to Choose the Right Insurance3
So, you're thinking about getting life insurance – great choice! Life insurance can be an important part of your financial plan for your family. It can help protect the life you've worked hard to build for your family. If the unexpected were to happen and you were no longer there, it could prevent your loved ones from having to sell the family home, or depleting your surviving spouse's retirement savings.
Read More

Does My Pet Have Season Allergies?
With the snow melting and the season changing, many people are reminded that this is the start of seasonal allergies. But did you know your pet can be impacted by allergies as well?
Our partners at Pets Plus Us have compiled some important things to know about seasonal allergies and your pet.
Save on Pet Insurance
CAA Members receive a preferred rate of 12% off Pet Insurance.4