Your Premium News - May 2020
In this issue: Home Equipment Breakdown Coverage, what you need to know about travel advisories, companion animals and COVID-19 and the facts about mental health.

Home Equipment Breakdown Coverage.
When the time comes to renew your home insurance, your broker will review your current policy with you and ask about any changes that should be factored into your new policy. As your life changes, your insurance needs may change. Once you have confirmed the amount of standard home insurance you require, you may want to consider the optional types of insurance available for more complete coverage. One of those optional coverages is home equipment breakdown.
Home equipment breakdown coverage protects your appliances, heating and cooling systems, as well as electronics in the event of mechanical or electrical breakdown beyond the warranty period. As systems and appliances get more complex and thus potentially more prone to breakdown, home equipment breakdown coverage can provide protection while offering an alternative to extended warranties.
For example, your home insurance policy may cover water damage resulting from a broken-down dishwasher, but does not include coverage for fixing or replacing the dishwasher itself.
Home equipment breakdown coverage may provide protection for:
Furnaces
Air conditioning systems
Water heaters
Appliances (dishwasher, oven, washer and dryer, etc.)
Entertainment systems
Deep well pumps
In the event of a covered claim, your equipment would be repaired or replaced at the discretion of the insurance company. If your home becomes uninhabitable due to an equipment breakdown, your policy may provide Additional Living Expenses (see your policy's wording) to cover an increase in living expenses and sometimes moving expenses while your equipment is repaired or replaced. Some policies also include an Efficiency Incentive to encourage system upgrades to models that are more energy or water efficient, or environmentally friendly.
Remember, insurance is for sudden, unexpected and accidental losses. Policies do not cover breakdown due to wear and tear, repeated seepage & leakage, or replacement due to age. Scheduling regular maintenance, conducting visual inspections of your appliances and equipment, and installing things like a surge protector can help to prevent potential breakdowns. Having equipment breakdown coverage can provide an added peace of mind.
Knowing your coverage is important! Knowing what is and what isn't covered in your policy will help you determine if optional coverage such as home equipment breakdown to ensure your electronics, appliances and systems is right for you. This coverage can be added to your policy at any time.
It's always a good idea to review your home insurance policy every year, so be sure to talk to your broker and ask about what optional coverage might be right for you.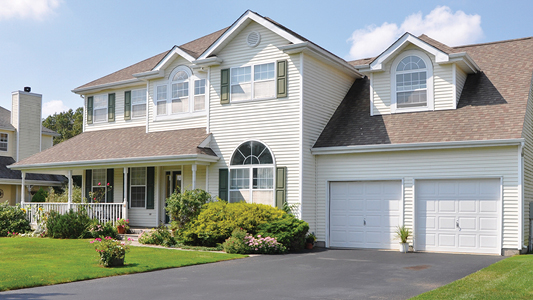 Save on Home Insurance Premiums.
CAA Insurance is offering a 10% rate reduction on CAA Home Insurance policies.1
Get protected.
CAA Members can save up to 10% off property insurance.2

Travel Advisories - What you need to know. 
Many travellers faced unprecedented challenges when Global Affairs Canada announced a ban on all non-essential travel due to the pandemic on March 13th. You may already be familiar with travel advisories, or perhaps you weren't aware of them until the announcement in March, but either way, it is important to understand advisories and how they might affect your travel plans. Although we are currently under a travel ban, you can still prepare yourself to understand how these advisories can affect any future travel plans you may have.
Global Affairs Canada issues travel advisories to inform travellers where it may not be safe, or where not to travel at all. These advisories are important for travellers to review because it directly affects safety, security and travel insurance coverage, all of which can change depending on the type of advisory issued.
Travel advisories may be issued due to natural disasters, volatile situations, weather-related events, or health risks (as we saw with COVID-19). Advisories usually apply to a country or territory, but if the safety and security situation of a particular region within a country or territory is assessed to be different than the rest, a separate level of risk would be applied to that region.
The different levels of risk:
Exercise normal security precautions.
It's safe to travel. The safety and security situation is similar to that of Canada. You should take normal security precautions.
Exercise a high degree of caution.
It's possible to travel to the area, but you should exercise a high degree of caution at all times as there are some safety and security concerns that could change with little notice. Travellers are advised to monitor local media and follow the instructions of local authorities.
Avoid non-essential travel.
It's advised not to travel to this area as there are specific security concerns that could put you at risk. If travellers are already in the country, they should determine if they truly need to stay and should consider leaving while it is safe to do so.
Avoid all travel.
Do not travel to this area as there is an extreme risk to personal safety and security.
It is important to keep yourself informed before your trip and while travelling. Check for visa requirements and any restrictions or advisories in effect for your planned destination(s). A visit to the Global Affairs Canada website can provide more information about your destination. If a travel advisory is issued for your destination after you make your travel arrangements, but before departure or during your trip, it may affect your travel insurance. If the advisory for your travel destination says to take normal security precautions or a high degree of caution, your travel insurance would not be affected. However, if for example the travel advisory from Global Affairs Canada were to change due to a weather event or other risk and it changes to advise: avoid all travel or avoid non-essential travel to the destination, your travel insurance coverage may be affected if you were to decide to go because you knowingly put yourself at risk. Make sure you understand any terms and conditions in the policy. You can talk to a CAA travel insurance expert in order to learn more about your policy and how it is affected by travel advisories.
Many of us are staying home in Manitoba for the foreseeable future. Hopefully we can all take advantage of this opportunity to explore our own province and when we get the 'go ahead', to venture across our beautiful country. When the time is right, and it is safe to travel once again, CAA Travel Insurance3 will be here for you. Until then, practice social distancing, follow the Province's guidelines about travel within Manitoba, and most of all, stay safe.
Note: This information was accurate at the time of writing this article, and is subject change.
COVID-19 Update.
Read important information regarding Coronavirus and travel.


Companion Animals and COVID-19.
During these uncertain times many of us are concerned for our families, and that includes our furry family members. There are still many questions left to be answered, but some initial research provides information on whether animals can spread the disease, what species are most impacted, and how you can keep you and your pet safe during the pandemic.
Our partners at Pets Plus Us have compiled some information from the veterinary community regarding pets and coronavirus.
Read More
Save on Pet Insurance.
CAA Members receive a preferred rate of 12% off Pet Insurance.4
Mental Illness: Bringing a common health condition out of the dark and into the light.
Eye-opening facts:
Mental illness will affect 1 in 5 Canadians in their lifetime
Mental illness affects people of all ages, education levels, incomes and cultures
Mental health is at long last being recognized as a health issue like any other. More people are talking about it and the push to destigmatize mental illness is on. In the past, many people suffered in silence, but now people are better able to get the help they need. There is treatment available for almost every known mental health condition.
While government health insurance plans may not cover everything, individual insurance like CAA Health & Dental5 plans can help, so people receive the type and amount of care that's right for them. All plans come with the Healthcare Online app, which connects you instantly via text or chat with Canadian medical professionals specializing in Mental Wellness.
Learn More