Your Premium News - November 2018
In this issue: Preparing your home for winter. Making a claim with CAA Travel Insurance during your trip. What is a TripTik®?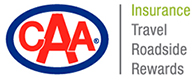 How can you prepare your home for winter?
It is important to protect your home from potential damage over the winter months. Here are some great tips gathered by Insurance Hotline that can help you to avoid potential insurance claims in the future.
Have your furnace professionally serviced. A routine maintenance check each autumn will help ensure your furnace is running properly and efficiently. Also, if you have an older thermostat, consider replacing it with a programmable one to save money on heating costs.
Inspect all windows and doors for leaks. In order to prevent heat loss, make sure your windows and doors are properly sealed. Check the weather-stripping around windows and door frames, and replace where necessary. Also check for drafts and caulk both inside and out where necessary, to keep the heat in and the cold out.
Sweep the chimney. Before you use your fireplace, make sure the chimney and vents are clean and in good condition by having your chimney looked at by a professional. This will help prevent chimney fires and carbon monoxide from building up and finding its way into your home.
Clean out your gutters. It's important your eaves are free of any debris such as leaves, dirt and sticks. Clogged gutters prevent the draining of rain and melting snow which could result in household leaks. Also, make sure your downspouts extend away from your house by at least five feet to ensure that water runs away from your house and not towards it.
Inspect the roof. While cleaning your eaves, inspect your roof for any missing, loose or damaged shingles. If your roof needs attention call a roofer to help you with the repairs or maintenance. Also ask them to look at the caulking around the chimney and air vents.
Turn off any faucets outside. Water left undrained can freeze, which can cause the pipes to burst. Disconnect your garden house and drain the remaining water.
Trim your bushes and trees. Make sure any overgrown bushes or trees are trimmed back away from your house and electrical wires. This will help decrease your risk of property damage and power problems.
Pad exposed pipes in unheated areas. This is an easy and inexpensive method to help prevent water damage resulting from a frozen pipe. Even the smallest of pipes can cause a lot of damage. Pipes in the basement, attic or crawl space are some examples of pipes you may want to cover.

Okay I've bought CAA Travel Insurance and I need to make a claim during my trip...what do I do?
You've planned the perfect holiday and suddenly you fall ill, or maybe your luggage has gone missing...we understand that these situations are never enjoyable, but that's why you've bought travel insurance, for those 'just in case' situations. Travel medical insurance provides coverage in the event of an unexpected medical emergency, while Trip Cancellation & Interruption insurance will provide coverage in the event of an unexpected interruption or delay or the need to cancel travel plans before your trip. If you need to make a claim, our best advice would be to call the number on your insurance card as soon as possible to begin the claims process. We understand that if you are in an emergency situation in the hospital, this might not always be available to you. To aid in a smooth claims process, we suggest that your travel companion calls on your behalf, or that you call as soon as you are physically able to. By calling the number as soon as possible, we can also provide assistance from providing recommendations on where to locate a hospital to offering multilingual interpreters who can communicate with physicians and hospitals. We want to be there to help you in any way we can.
Your paperwork from CAA Travel Insurance can be sent to you via email or mailed to your home. You can choose to complete the paperwork at destination or upon your return. You may have out-of-pocket expenses such as prescriptions, travel companion benefits like taxi fare or accommodations while you were hospitalized. You will need to attach original receipts for the claim. Carefully fill out the paperwork and if you would like help, CAA Associates are available and happy to assist you as you complete the form.
Call us at 204-262-6000 for a travel insurance quote or get a quote online.
What is a TripTik®, where do I get it and how does it work?
A Triptik is basically a collection of maps in a book format. It contains map cut-outs which outlines your route and directions that will take you to the destination of your choice. It also has step-by-step directions in writing. You can also input information about any construction taking place along the route, the nearest gas stations, nearby restaurants and hotels, etcetera. It's a great way to plan a detailed route for your road trip, especially if you're driving somewhere you've never been before.
You can obtain a Triptik for your next trip by speaking to the Member Services department at any of CAA Store, or by calling our customer service number to speak to a Counsellor in our Telecentre.

Health & Dental Insurance
Oh baby, healthcare costs can quickly add up.
It's understandable that major life events, like getting married or starting a family, can increase your need for life insurance to protect your expanding family.
However, something that's easily overlooked in the excitement of saying, "I do!" or welcoming a new baby home is the importance of having supplemental health & dental insurance as well.
Why is it so important for families to protect themselves?
Today, most families – especially those with children – live on a budget, and there is a long (and growing) list of health-related expenses that are not covered by provincial health insurance plans, including prescription drugs, registered specialists such as massage therapists, chiropractors and psychologists, vision care, semi-private or private hospital accommodation, ambulance services, and more. Many routine dental care expenses, like check-ups, fillings, cleanings, scaling, x-rays, extractions, and restorations are also not covered by provincial plans.1
If you aren't covered by a group health and dental insurance plan, these out-of-pocket health care expenses can quickly add up, putting your budget and finances in jeopardy, especially if an unexpected medical issue arises.
Life is full of unexpected surprises.
The reality is that, without your own health & dental insurance, a bike accident, a tumble down the stairs, or a fall from the climbing apparatus at the local park, could be the only thing standing between you and financial strain for your family.
But even routine healthcare-related costs – like prescription drugs – can put a serious dent in your savings. And as we all know, kids – particularly those in day care or elementary school – are germ magnets. If it's going around, they get it. Mono, strep throat, ear infections, Influenza… In fact, in many families, it seems that at least one little "bundle of joy" is always under the weather.
Affordable coverage for both routine and unexpected health care expenses.
The good news? It doesn't matter whether there's two people in your household or it's a full house, CAA has a Health & Dental Plan to fit your family and your budget.
All CAA plans start with Basic Extended Health Care (EHC) to help cover your basic health care-related expenses. You can then add on optional Drug and/or Dental coverage to help meet your needs. If you want more comprehensive coverage you can upgrade to Enhanced Extended Health Care. You can choose from our popular plan options or build your own customized plan.
At the end of the day, the choice is yours. And it should be because you know your family – and what it needs to feel secure – better than anyone.
Best of all, as a CAA Member you'll enjoy low rates.
Looking for an affordable way to protect your family from both routine and unexpected healthcare-related expenses? CAA Health & Dental insurance can help protect the financial wellbeing of your family, your dreams for the future and the life you are building together.
Or for more information, call 1-888-334-4568.