Your Premium News - September 2020
In this issue: Legal expense coverage, and preventing obesity in your dog.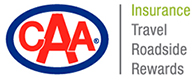 Legal Expense Coverage.
Legal Expense is a unique coverage included with CAA Insurance property policies. It provides coverage for reasonable and necessary legal expenses incurred while pursuing or defending an accepted claim, including appointed lawyers, or other appropriately qualified persons, and additional expenses and disbursements such as court fees, experts' fees, police reports or medical reports.
With Legal Expense Coverage, the potential costs of a legal dispute no longer need to deter you from pursuing your rights.
When would Legal Expense Coverage help:
You and your neighbour cannot agree on the property line, and he/she is now building a greenhouse that sits on your property.
Your home renovation project did not go as planned.
You receive an audit notification from the CRA and want to know your legal rights.

What does it cover?
Contract disputes (auto & non-auto).
If you are facing problems with the buyer or the seller of an insured vehicle, or with the garage or dealership where it was repaired. If you face a dispute relating to obtaining services, selling or buying goods.
Bodily injury.
If you suffer a bodily injury as a result of an accident and you wish to pursue your legal rights.
Property protection.
If you are experiencing legal nuisance or trespass, or if someone caused physical damage to your property.
Tax protection.
If you wish to appeal a decision from the Canada Revenue Agency, or if you are facing an audit on your personal tax affairs.
Unlimited access to a legal help line to discuss any legal matter.
Guidance is just a phone call away. You will always receive general assistance, even if your issue is not covered by the policy.
Learn more about Legal Expense Coverage and CAA Insurance, talk to a CAA Manitoba Insurance Broker.
Get protected.
CAA Members can save up to 10% off property insurance.1
Coverage for travelling in Canada.
Members save 10% on CAA Travel Insurance.2
Learn more about coverage for travelling in Canada.

Preventing obesity in your dog.
Pet obesity is an ongoing and growing problem. Over 60% of Canadian pets are overweight, and only 18% of pet owners limit their pet's food to the recommended amount. Obesity can lead to a number of health problems including diabetes; arthritis and joint pain; heart and liver disease; gastrointestinal issues; and asthma and respiratory issues, to name a few. There are many things that you can do to ensure the health and happiness of your dog.
Our partners at Pets Plus Us have compiled some important things to keep in mind to help manage your dog's weight.
Save on pet insurance.
CAA Members receive a preferred rate of 12% off Pet Insurance.3