Your Premium News - September 2020
In this issue: Legal expense coverage, Virtual Emergency Medical Assistance, understanding the basics of Guaranteed Issue Life Insurance and preventing obesity in your dog.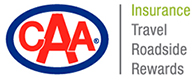 Legal Expense Coverage.
Legal Expense is a unique coverage included with CAA Insurance property policies. It provides coverage for reasonable and necessary legal expenses incurred while pursuing or defending an accepted claim, including appointed lawyers, or other appropriately qualified persons, and additional expenses and disbursements such as court fees, experts' fees, police reports or medical reports.
With Legal Expense Coverage, the potential costs of a legal dispute no longer need to deter you from pursuing your rights.
When would Legal Expense Coverage help:
You and your neighbour cannot agree on the property line, and he/she is now building a greenhouse that sits on your property.
Your home renovation project did not go as planned.
You receive an audit notification from the CRA and want to know your legal rights.

What does it cover?
Contract disputes (auto & non-auto)
If you are facing problems with the buyer or the seller of an insured vehicle, or with the garage or dealership where it was repaired. If you face a dispute relating to obtaining services, selling or buying goods.
Bodily injury.
If you suffer a bodily injury as a result of an accident and you wish to pursue your legal rights.
Property protection.
If you are experiencing legal nuisance or trespass, or if someone caused physical damage to your property.
Tax protection.
If you wish to appeal a decision from the Canada Revenue Agency, or if you are facing an audit on your personal tax affairs.
Unlimited Access to a Legal Help Line to Discuss any Legal Matter.
Guidance is just a phone call away. You will always receive general assistance, even if your issue is not covered by the policy.
Learn more about Legal Expense Coverage and CAA Insurance, talk to a CAA Manitoba Insurance Broker.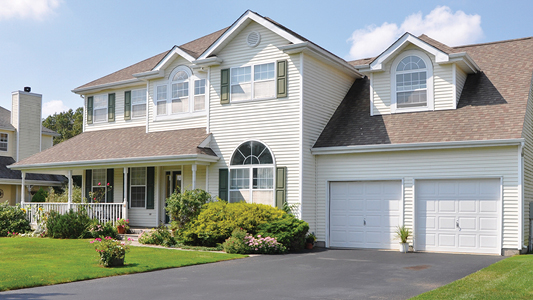 Save on Home Insurance Premiums.
CAA Insurance is offering a 10% rate reduction on CAA Home Insurance policies.1
Get protected.
CAA Members can save up to 10% off property insurance.2

Virtual Emergency Medical Assistance is available right where you are...even at home.
Your travel plans probably look a little different these days. You may be taking a road trip and exploring Manitoba, or are having the ultimate staycation right at home. Given your plans, you may be wondering how a travel insurance policy would be able to keep you and your family safe when you're not travelling outside of Manitoba. Virtual Emergency Medical Assistance, one of the most valued benefits with CAA Travel Medical Insurance3, is now accessible to our Multi-Trip Annual Plan policyholders for in-province medical assistance at no additional charge. This provides easier access to medical assistance wherever you decide to go within Manitoba--even from the comfort of your own home.
What does this mean for you?
Virtual Emergency Medical Assistance provides emergency medical assistance for minor ailments such as rashes, migraines and allergic reactions. CAA Travel Insurance Multi-Trip Annual Plan policyholders have access to up to 4 'virtual visits', while in Manitoba, with a licensed Canadian doctor using a smartphone or any other mobile device. To use this service, policyholders can contact CAA Assistance (24/7) just as you would if you were travelling outside of Manitoba.4 They will triage your situation then connect you with a Canadian doctor. Keep in mind you'll need a Wi-Fi connection if you're using this service.
How does this benefit you?
This added benefit helps you stay safe and well while at home or anywhere within Manitoba. You can access the assistance you need for minor ailments without having to leave the comfort of your home, or "home away from home" in-province, which helps you get better sooner so you can enjoy the rest of your travel plans. It also addresses concerns you may have about accessing health services in rural communities, emergency rooms or urgent care clinics where longer wait times, reduced operating hours, and exposure to other infections may be possible.
Even after the travel advisory from Global Affairs Canada is lifted, using this benefit while at home won't affect your benefit when you travel outside of Manitoba. You'll still have access to the convenience of Virtual Emergency Medical Assistance at home and away from home.

In-province virtual emergency medical assistance is available exclusively from our insurance underwriter: Orion Travel Insurance.
Orion Travel Insurance is the first travel insurance provider to offer in-province Virtual Emergency Medical Assistance through its Multi-Trip Annual Plan policy to existing and new travellers. For more information on the Annual Plan policy or Virtual Emergency Medical Assistance, please contact a CAA travel insurance expert today.
Safe travels!
Coverage for Travelling in Canada.
Members save 10% on CAA Travel Insurance.5
Learn more about coverage for travelling in Canada.
Understanding the basics of Guaranteed Issue Life Insurance.6
When it comes to insurance, you have so many options available to you. There's homeowners insurance, health and dental insurance, renters insurance, travel insurance, life insurance, and even pet insurance for your best friend Rover. And that's just the shortlist. However, one type of insurance that you might not be familiar with but is particularly important for Canadians is Guaranteed Issue Life Insurance. Let's take a closer look at this coverage.
Learn More

Preventing Obesity In Your Dog.
Pet obesity is an ongoing and growing problem. Over 60% of Canadian pets are overweight, and only 18% of pet owners limit their pet's food to the recommended amount. Obesity can lead to a number of health problems including diabetes; arthritis and joint pain; heart and liver disease; gastrointestinal issues; and asthma and respiratory issues, to name a few. There are many things that you can do to ensure the health and happiness of your dog.
Our partners at Pets Plus Us have compiled some important things to keep in mind to help manage your dog's weight.
Save on Pet Insurance.
CAA Members receive a preferred rate of 12% off Pet Insurance.7