No matter what kind of traveller you are, a trip to Europe is a must. The history, architecture, food, arts and beauty have gained mythical status. With so many countries to choose from and different ways to see them all, a journey through Europe will never fail to amaze.
Must-see sights.
Explore Europe's iconic sights or find your own favourite.
The Grand Canal.
Venice
A city built on water must be toured via the famed waterways. Take in the old city's architecture on a quintessential journey in a gondola. Music and romance are optional.
Alhambra of Granada.
Spain
A sensational example of Moorish architecture, this palace was originally constructed in AD 889 before being rebuilt in the mid-13th century. It is now one of Spain's most popular attractions as visitors from around the world tour the stately grounds.
The Ring of Kerry.
Ireland
The Ring of Kerry is not just a road - it's the pathway to a magical journey. Drive through gorgeous landscapes and lush forests, past calm streams and turbulent ocean waters, and into seaside villages with boisterous pubs.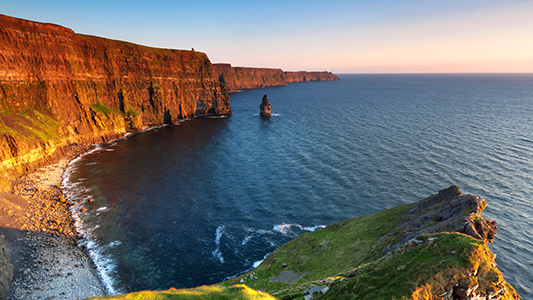 Explore Ireland
Travel Brands by Exotik Journeys
from $2,649*
Various dates available.

Highlights: Explore the various facets of Ireland and experience the stunning landscapes of this beautiful emerald isle on this 12 day tour.
We Are Ready to Assist
You can choose your preferred method of communication and we'll make it happen.
Call Us
Mon to Fri: 10:00 a.m. to 5:00 p.m.
Sat: 10:00 a.m. to 4:00 p.m.
Chat in Person
Come visit us at your closest CAA Store.
Find a Travel Consultant
Select any of our Travel Consultants to help plan your next vacation.