Mother Nature does not disappoint in South America. The continent is bursting with natural phenomenon, from volcanoes and waterfalls to rainforests and glaciers. And the culture, people and flavours are just as exciting.
Must-see Sights
There are so many places to visit, but no matter which you choose, be prepared for adventure, stunning scenery, mouth-watering cuisine and warm hospitality.
Canopy Walkway
The Amazon Rainforest
Get the best views from the treetops and an experience to remember. This is one of the world's longest canopy walkways and offers a perfect vantage point to take in the rainforest's Amazon wildlife and natural vegetation.
Angel Falls
Venezuela
A sight to behold, this mammoth waterfall is the world's highest uninterrupted waterfall. It drops almost one kilometre over the edge of the Auyán-tepui Mountain in Canaima National Park. You might have to crane your neck to get a good glimpse.
Geyser del Tatio
Chile
A geothermal field in the Andes mountains, the geysers erupt on the regular to create plumes of white steam. For the best viewing of the spectacle, get up early to watch at 6 a.m. as the sun rises.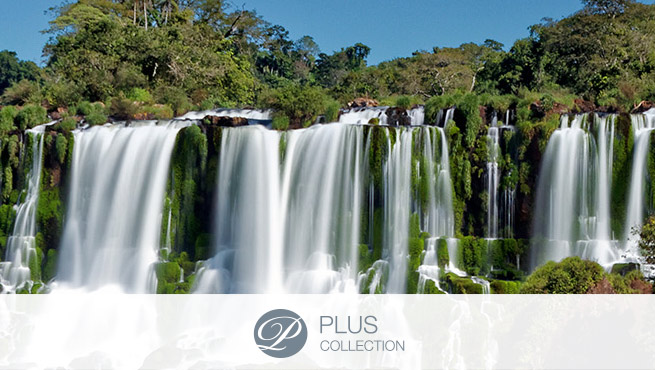 South America Straits & Waterfalls
Feb. 23 - Mar. 14, 2022 | 20 days
Discover the wonders of Chile, Argentina, Brazil and Uruguay from cosmopolitan capitals to Iguazu Falls and Cape Horn.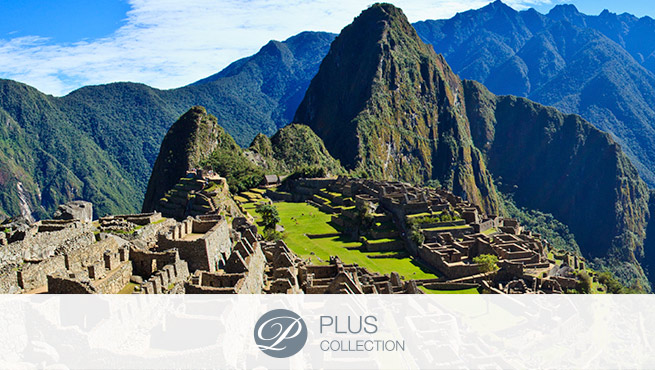 Magical Peru
Nov. 7 - 20, 2022 | 14 days
Discover the Incan empire from sacred valleys to lost cities as you explore Peru from cities and coast to Andean peaks.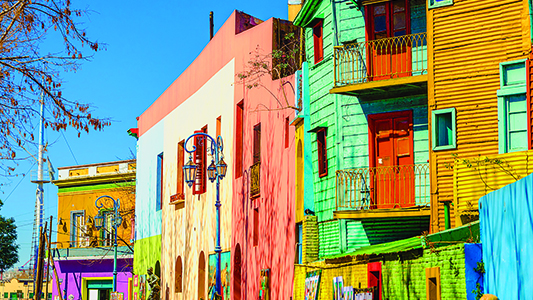 Cape Horn & Strait of Magellan
14 days | Princess Cruises
From $1,811*
Highlights: Santiago, Chile; Puerto Montt, Chile; Punta Arenas, Chile; Ushuaia (Tierra del Fuego), Argentina; Falkland Islands; Puerto Madryn, Argentina; Montevideo, Uruguay; Buenos Aires, Argentina
Ask us about additional savings and benefits for CAA Members!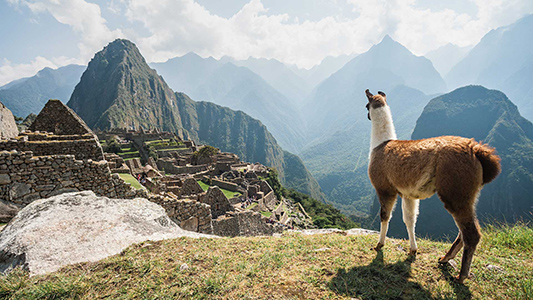 Machu Picchu & Galapagos Wonders featuring a 4 night cruise
14 days | CAA Member Choice Vacations
From $8,164*
Highlights: Lima, Cuzco, Sacred Valley of the Incas, Machu Picchu, Quito, Santa Cruz – Galapagos, Genovesa Island, Marchena Island, Santiago Island, Bartolome Island, Santa Cruz Island
Ask us about additional savings and benefits for CAA Members!
We Are Ready to Assist
You can choose your preferred method of communication and we'll make it happen.
Call Us
Mon to Fri: 10:00 a.m. to 5:00 p.m.
Sat: 10:00 a.m. to 4:00 p.m.
Chat in Person
Come visit us at your closest CAA Store.
Find a Travel Consultant
Select any of our Travel Consultants to help plan your next vacation.