Brandon
Soak in the splendor of the land with a series of day trips to museums, attractions and parks throughout the rolling hills and golden wheat fields of Manitoba's western region.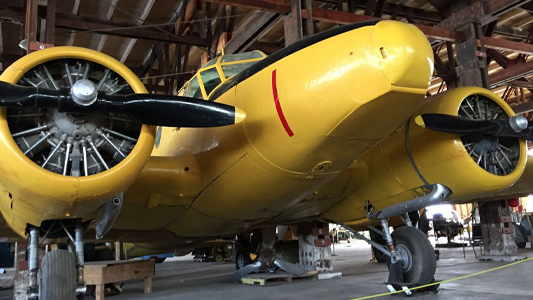 Things to Do
As Manitoba's second largest city, Brandon has a lot to offer and it doesn't shy away from welcoming visitors. Its historic downtown is filled with stunning architecture currently housing local shops and eateries. Other must-sees include the Commonwealth Air Training Plan Museum, the Art Gallery of Southwestern Manitoba, the city's colourful murals and the Riverbank Discovery Centre. Just outside of town is the Brandon Hills Wildlife Management Area which is great for hikers and birdwatchers alike.
Drive east of the city to find the Royal Canadian Artillery (RCA) Museum, Seaton Provincial Park and Rest Area and then travel to Austin to visit the Manitoba Agricultural Museum and its Homesteaders' Village.
Go west to Oak Island Resort. Located on a beautiful lake, and with a campground, mini golf, swimming pool and an 18-hole Championship golf course, Oak Island is perfect for a weekend or week-long getaway. Continue west to Virden to visit both the Arts Mosaic Gallery and Virden Pioneer Home Museum. Head to Elkhorn to see the Manitoba Antique Auto Museum. A must-see is Eternal Springs with its scenic walking trails leading to a 66-ft swinging bridge.
Location: Commonwealth Air Training Plan Museum | Photo credit: Travel Manitoba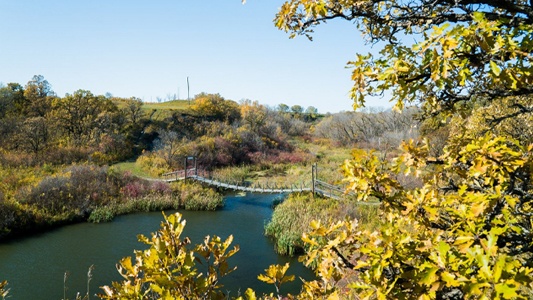 Where to Stay
Brandon has a number of great hotels, B&Bs and four campgrounds in the area, including one at Grand Valley Provincial Park.
Brandon hotel options include:
Virden hotel options include:
There are campgrounds at Eternal Springs, Elkhorn and Oak Lake.
Location: Eternal Springs, Virden | Photo credit: Travel Manitoba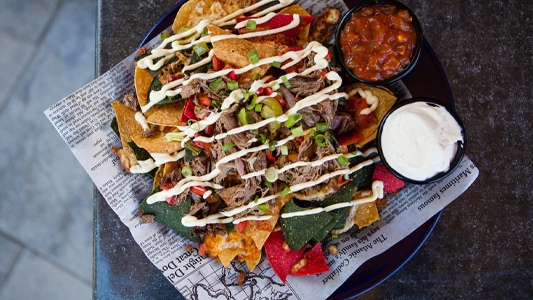 Places to Eat
You won't go hungry in Brandon with its great selection of restaurants, including multicultural kitchens from Indian to Ethiopian. Check out The Dock on Princess for fresh tacos, Chilli Chutney for curry or Tana Ethiopian Cuisine. You can also dine at family favourites including Montana's, East Side Marios, Swiss Chalet, Harvey's, New York Fries and Santa Lucia Pizza.
Grab a snack or ice cream at Joe Dandy's Drive-In, just off Highway 1 near Oak Lake Beach.
Gopher Creek Coffee Company in Virden serves breakfast, sandwiches, wraps and salads.
The Garden's Diner in Elkhorn offers a delicious homemade breakfast, Denver sandwich and homemade pies.
Location: The Dock on Princess | Photo credit: Travel Mantoba
This map showcases our suggested route to explore Brandon. You can also change your starting point and destination to accommodate where you're travelling from and other sites you may want to explore along the way.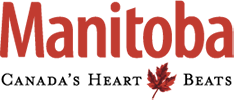 We're proud to partner with Travel Manitoba to help you discover the beauty of our province. Visit Travel Manitoba to find out more about this road trip plus many others.
While You're There
Here are some of CAA's favourite stops on this trip.
Downtown Brandon Murals
Photo credit: Travel Manitoba
Eternal Springs
Photo credit: Travel Manitoba
Joe Dandy Drive-In
Photo Credit: discoverwestman.com
Oak Lake Beach
Photo Credit: adianayphotography/Travel Manitoba
Riverbank Discovery Centre
Photo credit: Travel Manitoba
Rewards Partners
Member-exclusive savings for your Manitoba adventure.
Before You Go
Stock up on road trip essentials online or in-store with CAA.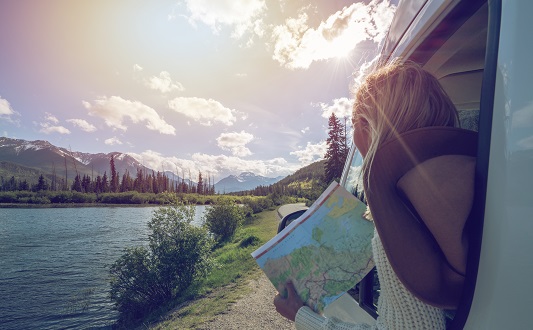 TripTiks
Map out your own route with key points of interest and attractions with the online TripTik® Travel Planner.

Call us
Mon to Fri: 10:00 a.m. to 5:00 p.m.Sat: 10:00 a.m. to 4:00 p.m.

Chat in person
Come visit us at your closest CAA Store. To avoid long wait times, we encourage you to book an appointment prior to visiting us by calling your preferred store.

Find a travel consultant
Select any of our travel consultants to help plan your next vacation.