Gimli & Hecla - Interlake North
Head north from Winnipeg to discover incredible beaches, Icelandic culture and outdoor recreation options that make this area perfect for a weekend getaway or a day trip.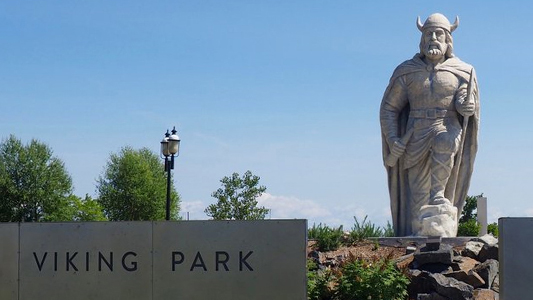 Things to Do
A short drive north of Winnipeg gets you to the sandy beaches of Matlock, Whytewold and Ponemah where you can venture onto iconic piers that stretch into the lake. Winnipeg Beach is a historic favourite with its boardwalk and sandy shoreline, and further north is Gimli which is known as the Heart of New Iceland. Take a photo with the stoic Viking statue, get a history lesson at the New Iceland Heritage Museum, then stroll past beautifully painted murals of the boardwalk.
Further north on Highway 8 is Hecla-Grindstone Provincial Park. Learn more about the historic buildings and monuments on the self-guided Hecla Village Trail, follow the Lighthouse Trail or hike to Grassy Narrows Marsh, which features floating boardwalks and a lookout tower.
Location: Gimli | Photo credit: This Battered Suitcase, Breena Holeman/Travel Manitoba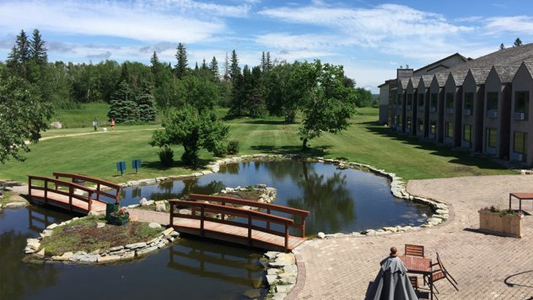 Where to Stay
Extend your beach time by booking accommodations in the area ranging from campsites to rental properties to hotels. Located on the shore of Lake Winnipeg and steps away from local attractions, restaurants and Gimli harbour, Gimli Lakeview Resort offers guest rooms, suites and vacation units.
Spending time in Hecla for hiking, biking or golfing? Book a stay at the Lakeview Hecla Resort which features multiple pools, a spa, tennis courts and beach area. Hit the links at Hecla Golf Course, a championship course with majestic views of Lake Winnipeg.
Location: Hecla | Photo credit: Lakeview Hecla Resort/Travel Manitoba.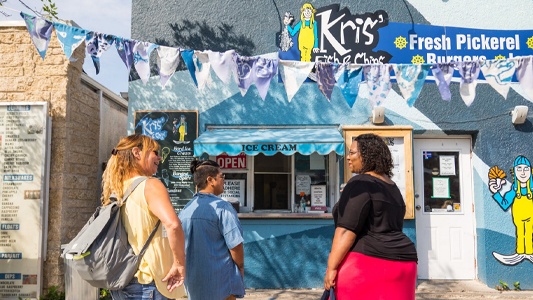 Places to Eat
Winnipeg Beach boasts a delicious array of seasonal dining options like Casa Bianca Café & Deli serving Italian meals for dinner. Enjoy burgers and fries at The Boardwalk and Salty's Restaurant. Delight in Chinese-Canadian favourites at New Sing Fei Restaurant. Both Hecla and Gimli Lakeview Resorts feature Seagulls Restaurant and Lounge serving breakfast, lunch and dinner. Have a casual shore lunch of fish and chips in Gimli at Kris' Fish & Chips. Stop in at the Ship and Plough Tavern for pub fare or sample Greek dishes at Europa Restaurant & Deli. Pick up treats for the drive home and the classic Icelandic dessert vinertarta at Arborg Bakery.
Location: Gimli | Photo Credit: Liz Tran/Travel Manitoba.
This map showcases our suggested route to explore Gimli and Hecla. You can also change your starting point and destination to accommodate where you're travelling from and other sites you may want to explore along the way.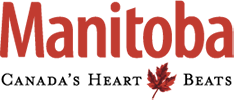 We're proud to partner with Travel Manitoba to help you discover the beauty of our province. Visit Travel Manitoba to find out more about this road trip plus many others.
While You're There
Here are some of CAA's favourite stops on this trip.
Gimli Beach
Photo credit: Liz Tran/Travel Manitoba
Gimli Boardwalk
Photo credit: Liz Tran/Travel Manitoba
Hecla Lighthouse
Photo credit: Travel Manitoba
Matlock
Photo credit: Travel Manitoba
Winnipeg Beach
Photo credit: Travel Manitoba
Before You Go
Stock up on road trip essentials online or in-store with CAA.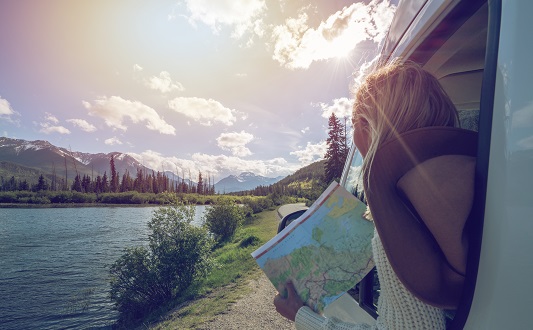 TripTiks
Map out your own route with key points of interest and attractions with the online TripTik® Travel Planner.

Call us
Mon to Fri: 10:00 a.m. to 5:00 p.m.Sat: 10:00 a.m. to 4:00 p.m.

Chat in person
Come visit us at your closest CAA Store. To avoid long wait times, we encourage you to call us to book an appointment prior to visiting us by calling your preferred store.

Find a travel consultant
Select any of our travel consultants to help plan your next vacation.