Northern Manitoba
Northern Manitoba is a vast area that is mostly uninhabited, which is what makes this trip so interesting. Discover the region's natural beauty along with its true hospitality in the places you visit along the way.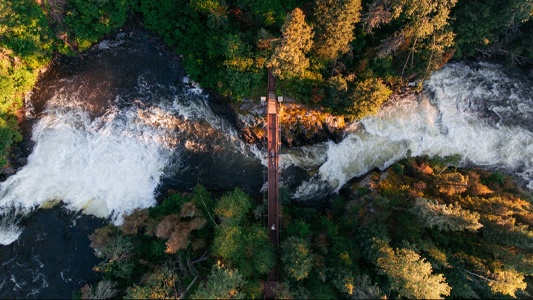 Where to Stay
Hotels in The Pas include:
Clearwater Lake Provincial Park offers lodges rentals, campgrounds or opt for one of the yurts (wheelchair accessible options are available).
Rocky Lake has two resorts offering a range of options, from cabins to seasonal and transient campsites.
Wekusko Falls Provincial Park has camping and a full-service lodge.
Snow Lake has two hotels as well as bed and breakfast options.
Grass River Provincial Park and Bakers Narrows Provincial Park both offer campgrounds and there are a handful of fishing lodges.
Hotels in Flin Flon include:
Location: Wekusko Falls Provincial Park | Photo credit: Travel Manitoba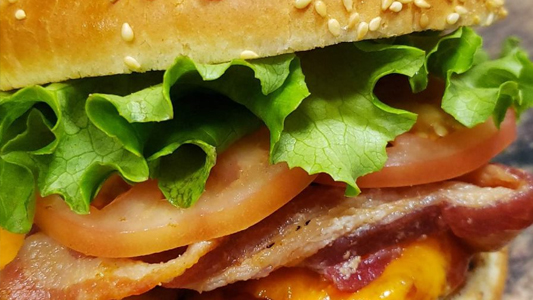 Places to Eat
While in the Pas, dine at local favourites. Good Thymes Restaurant serves pizza, pasta and burgers, while Miss the Pas serves up breakfast, burgers and seafood.
In Flin Flon, start your morning off at The Orange Toad for coffee and homemade baking. Mike's Ice'N Burger Hut serves up homemade burgers, hard & soft icecream, subs, shakes and more. Mugsy's Deli offers breakfast and lunch with homemade soups, salads, sandwiches and wraps.
Location: Good Thymes Restaurant, The Pas
This map showcases our suggested route to explore Northern Manitoba. You can also change your starting point and destination to accommodate where you're travelling from and other sites you may want to explore along the way.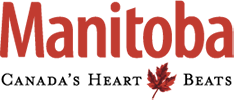 We're proud to partner with Travel Manitoba to help you discover the beauty of our province. Visit Travel Manitoba to find out more about this road trip plus many others.
While You're There
Here are some of CAA's favourite stops on this trip.
Bakers Narrows Lodge
Photo credit: Travel Manitoba
Clearwater Lake
Photo Credit: Travel Manitoba
Cranberry Portage Heritage Museum
Photo Credit: Travel Manitoba
Josiah Flintabbatey Flonatin
Photo credit: Travel Manitoba
Snow Lake Ladybug Garden
Photo Credit: Travel Manitoba
Before You Go
Stock up on road trip essentials online or in-store with CAA.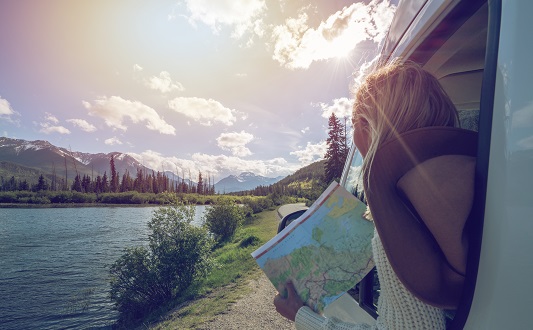 TripTiks
Map out your own route with key points of interest and attractions with the online TripTik® Travel Planner.

Call us
Mon to Fri: 10:00 a.m. to 5:00 p.m.Sat: 10:00 a.m. to 4:00 p.m.

Chat in person
Come visit us at your closest CAA Store. To avoid long wait times, we encourage you to call us to book an appointment prior to visiting us by calling your preferred store.

Find a travel consultant
Select any of our travel consultants to help plan your next vacation.