Pembina Valley
From pretty valley views and cool prehistoric finds to modern eateries and contemporary gardens, this road trip through the Pembina Valley and gateway communities highlights all the sun and fun waiting to be explored.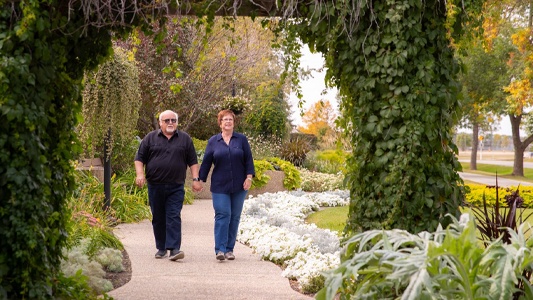 Things to Do
Head south on Highway 75 and stop at Union Point Church. Visit Morris & District Centennial Museum for some local history and then take Highway 23 to just past Lowe Farm for a pic with the World's Largest Pumpkin. Hike through Pembina Valley Provincial Park and then visit Hy Wire Zipline Adventures for exhilarating fun. Stop in Manitou to tour Nellie's Homes to learn more about Nellie McClung, a local hero of women's and human rights.
Visit the town of Morden and tour its local shops including the Pembina Hills Art Council. Close to town is Lake Minnewasta Recreation Area, that featuring Minnewasta Golf & Country Club and Colert Beach. Unleash your inner-archaeologist with a visit to the Canadian Fossil Discovery Center where you will learn more about ancient marine reptiles and end your day with a show at Stardust Drive-In Theatre.
Winkler offers Bethel Heritage Park, the Discover Nature Sanctuary and the butterfly garden at the Winkler Art Gallery. Cool of at the Winkler Aquatic Centre's pool and waterpark.
On the road again, drive to Altona to get a pic in front of the giant Van Gogh Sunflowers painting, stroll the sculpture garden in Gallery in the Park and finally stop at Neubergthal, an authentic Mennonite street village.
Location: Discover Nature Sanctuary, Winkler | Photo credit: May Contain Studios/Travel Manitoba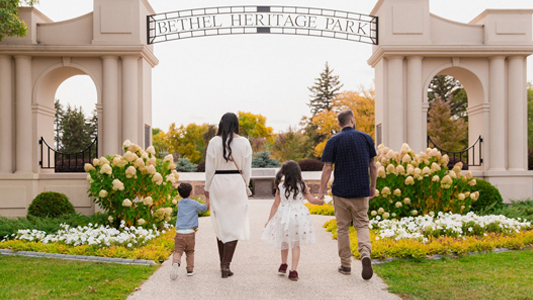 Where to Stay
Hotel options include:
Winkler and Morden also offer a number of B&B options plus campgrounds including:
Lake Minnewasta Campground & Colert Beach
Plum Coulee Campground

Location: Bethel Heritage Park | Photo credit: Travel Manitoba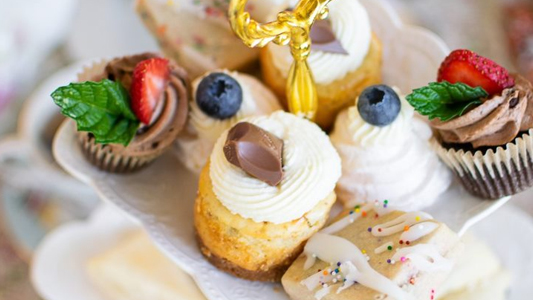 Places to Eat
While in Winkler, stop for lunch at local favourites that cook with farm-fresh ingredients or check out the unique Mexican-Mennonite Del Rios, whose menu features enchiladas and burritos alongside traditional Mennonite dishes including kielkje and perogies smothered in cream gravy.
Head to Rosenort and dine at the delightful The 'Ole Farmhouse Café. Take a few snaps in front of the charming venue to capture the memory, and step inside to lavish in a lovely high tea. It's truly a hidden gem, transporting you to an older vintage, with beautiful tables and a slower pace where you can enjoy each bite of food and sip and delicious tea of your choice.
Location: High tea, The Ole Farmhouse Café
This map showcases our suggested route to explore Pembina Valley. You can also change your starting point and destination to accommodate where you're travelling from and other sites you may want to explore along the way.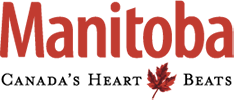 We're proud to partner with Travel Manitoba to help you discover the beauty of our province. Visit Travel Manitoba to find out more about this road trip plus many others.
While You're There
Here are some of CAA's favourite stops on this trip.
Canadian Fossil Discovery Center
Photo credit: Travel Manitoba
Giant Pumpkin
Photo credit: Travel Manitoba
High Tea at The 'Ole Farm House Café
Photo credit: The 'Ole Farmhouse Café/Facebook
Morden Corn & Apple Festival
Photo credit: Travel Manitoba
Before You Go
Stock up on road trip essentials online or in-store with CAA.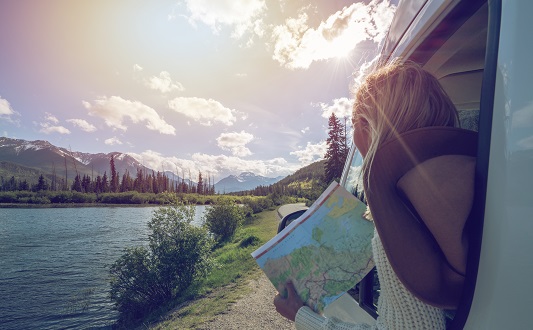 TripTiks
Map out your own route with key points of interest and attractions with the online TripTik® Travel Planner.

Call us
Mon to Fri: 10:00 a.m. to 5:00 p.m.Sat: 10:00 a.m. to 4:00 p.m.

Chat in person
Come visit us at your closest CAA Store. To avoid long wait times, we encourage you to call us to book an appointment prior to visiting us by calling your preferred store.

Find a travel consultant
Select any of our travel consultants to help plan your next vacation.