Prairies
Rich with Métis, Francophone and Mennonite heritage, southeast Manitoba's communities, trails and attractions offer something for everyone.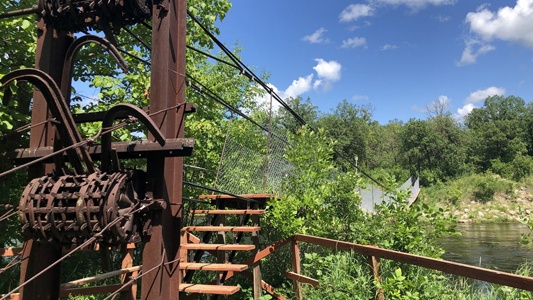 Things to Do
Head south on Highway 59 to St. Pierre-Jolys for a history lesson about the Métis at Musée St.Pierre-Jolys. Have fun in Parc Carillon Park and walk along the path that is part of the Crow Wing Trail. Next, lather on the sunscreen and visit St. Malo Provincial Park with its two sandy beaches.
Senkiw Swinging Bridge over Roseau River is worth the trip for its Instagram-worthy views. Native wildflowers abound in the Manitoba Tall Grass Prairie Preserve in the RM of Stuartburn.
Make your way north on Highway 12 to the city of Steinbach. Learn more about the town's heritage at Mennonite Heritage Village and splash around at Steinbach Aquatic Centre's indoor/outdoor waterpark. Hit the links at Quarry Oaks Golf & Country Club or turn up the torque at the BMX and mountain bike track is located at A.D. Penner Park.
Location: Senkiw Swinging Bridge | Photo credit: Travel Manitoba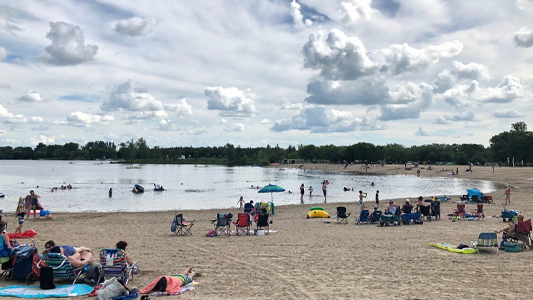 Where to Stay
For a unique experience try out Maison Goulet Glamping in St. Pierre Jolys.
St. Malo has one of the largest campgrounds in a Manitoba provincial park. There are also bed and breakfasts options in the area.
Steinbach hotel options include:
Location: St. Malo Beach | Photo credit: Travel Manitoba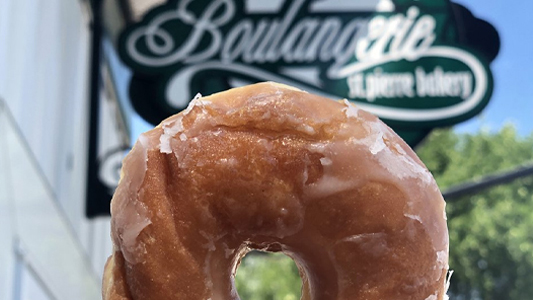 Places to Eat
Visit Chez Mémère in St. Pierre Jolys to dine on traditional French-Canadian cuisine.
While at the Mennonite Heritage Village, enjoy a meal of traditional Mennonite fare such as vereneki, kielke, plautz, borscht and farmer sausage at the museum's Livery Barn Restaurant, or head into town for more Mennonite inspired meals at MJ's Kafe & Kornerstore on Main Street.
Location: St. Pierre Bakery, St-Pierre-Jolys | Photo credit: Travel Manitoba
This map showcases our suggested route to explore Steinbach. You can also change your starting point and destination to accommodate where you're travelling from and other sites you may want to explore along the way.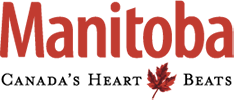 We're proud to partner with Travel Manitoba to help you discover the beauty of our province. Visit Travel Manitoba to find out more about this road trip plus many others.
While You're There
Here are some of CAA's favourite stops on this trip.
Mennonite Heritage Museum
Photo credit: Travel Manitoba
Sandilands Provincial Park
Photo credit: Brent McKean/Travel Manitoba/Facebook
Before You Go
Stock up on road trip essentials online or in-store with CAA.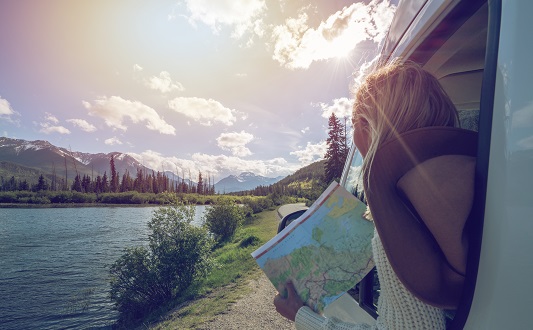 TripTiks
Map out your own route with key points of interest and attractions with the online TripTik® Travel Planner.

Call us
Mon to Fri: 10:00 a.m. to 5:00 p.m.Sat: 10:00 a.m. to 4:00 p.m.

Chat in person
Come visit us at your closest CAA Store. To avoid long wait times, we encourage you to call us to book an appointment prior to visiting us by calling your preferred store.

Find a travel consultant
Select any of our travel consultants to help plan your next vacation.