Riding Mountain
Travel from Canada's National Ukrainian Capital to Manitoba's only accessible national park for wildlife, camping and delicious dining.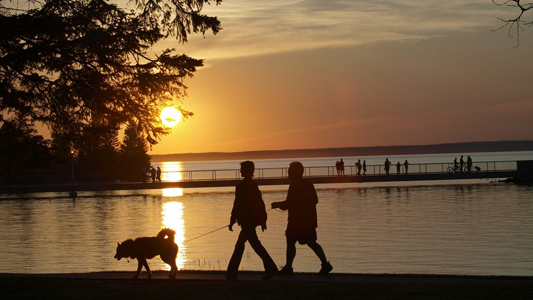 Things to Do
Riding Mountain National Park boasts an endless array of activities to create a fun and memorable getaway. Choose from outdoor adventures such as hiking, camping and observing wildlife in their natural habitat, including watching bison roam at Lake Audy Bison Enclosure. The town of Wasagaming has many relaxing options including shopping, dining, biking, golfing and relaxing on the beach.
En route to Riding Mountain, plan to travel through Dauphin for a history lesson on Manitoba's Ukrainian roots. Experience Selo Ukrainian Heritage Village which showcases early farm life and visit any of the many unique Ukrainian cathedral-style churches. Built in the style of an 18th century fur trade post, Fort Dauphin Museum gives you the opportunity to take a walk through history.
Location: Riding Mountain National Park | Photo credit: Travel Manitoba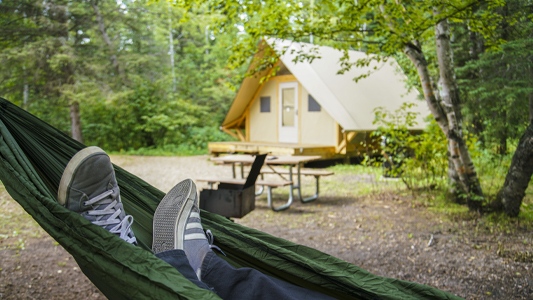 Where to Stay
Plan on staying awhile. Choose from camping sites, rental cabins, or hotels such as the Elkhorn Resort at Clearlake or Best Western Plus in Dauphin. If you want a unique "glamping" experience, rent an oTENTik in Riding Mountain National Park. With a wooden structure and canvas cover, this cozy option requires no assembly and can sleep up to six. Trailhead Ranch Bed & Breakfast that offers horseback ride trails and multi-day trips into Riding Mountain Park. Camping options are also available.

Location: Riding Mountain National Park | Photo credit: Wander The Map/Travel Manitoba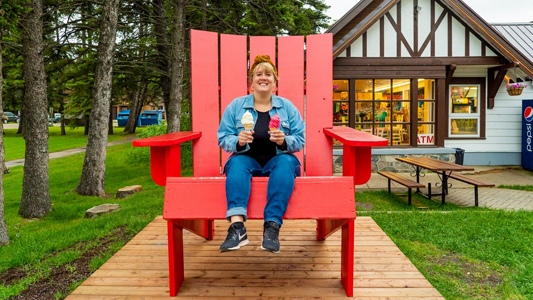 Places to Eat
Prefer not to cook over a campfire every night? Delicious dining options await you. While in Dauphin, enjoy a meal at MR MIKES SteakhouseCasual, homemade pizza at Adelina's, or visit Corrina's on Main for a hearty breakfast or burger. Once you arrive in Wasagaming, plan a visit to White House Bakery and Restaurant for decadent cinnamon buns. Delight in Italian classics at TR McKoy's or try a bison burger at the Wig Wam. Board The Martese cruise ship for a dinner cruise. Need a sweet treat? Stop in for ice cream at The Boardwalk on Clear Lake and be sure to visit The Sugar Shop candy store.
Location: Riding Mountain National Park | Photo credit: Travel Manitoba
This map showcases our suggested route to explore Riding Mountain National Park. You can also change your starting point and destination to accommodate where you're travelling from and other sites you may want to explore along the way.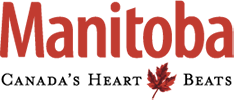 We're proud to partner with Travel Manitoba to help you discover the beauty of our province. Visit Travel Manitoba to find out more about this road trip plus many others.
While You're There
Here are some of CAA's favourite stops on this trip.
Dauphin
Photo credit: George Fischer/Travel Manitoba
Dining at TR McKoy's
Photo credit: TR McKoy's/Travel Manitoba
Elkhorn Resort & Spa
Photo credit: Travel Manitoba
Hiking to Grey Owls Cabin
Photo credit: discoverclearlake.com
Hiking Brule Trail
Photo credit: Travel Manitoba
Lake Audy Bison Enclosure
Photo credit: Enviro Foto/Travel Manitoba
Town of Wasagaming
Photo credit: Simply Rosie/Travel Manitoba
Before You Go
Stock up on road trip essentials online or in-store with CAA.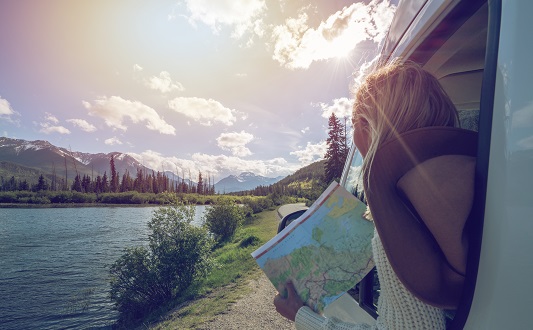 TripTiks
Map out your own route with key points of interest and attractions with the online TripTik® Travel Planner.

Call us
Mon to Fri: 10:00 a.m. to 5:00 p.m.Sat: 10:00 a.m. to 4:00 p.m.

Chat in person
Come visit us at your closest CAA Store. To avoid long wait times, we encourage you to call us to book an appointment prior to visiting us by calling your preferred store.

Find a travel consultant
Select any of our travel consultants to help plan your next vacation.