Southwest Manitoba
Take an exciting road trip to Manitoba's southwestern corner. Experience gardens, larger-than-life statues and plenty of outdoor adventure along the way.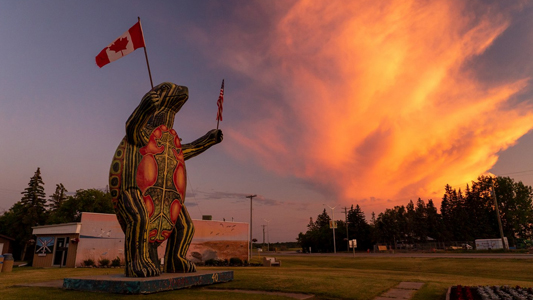 Things to Do
On Highway 10, start in Boissevain, where Tommy the Turtle welcomes you in his majestic 28-foot glory. Explore the town's historic buildings, murals and the Irvin Goodon International Wildlife Museum.
Turtle Mountain Provincial Park's little-travelled hiking trails make for delightful, scenic strolls. For more hiking, head to William Lake Provincial Park. Right next to Turtle Mountain Provincial Park is the International Peace Gardens, boasting picnic areas, campgrounds, hiking trails and gorgeous floral displays. Lake Metigoshe is also near the border and has beach and hiking options to keep kids and adults entertained.
For the last stop, drive east on Highway 3 to Killarney for a beach day on Killarney Lake. Be sure to take stroll the trails in Erin Park to find Killarney's own version of the Blarney Stone and then visit the J.A.V. David Museum for a unique history lesson. Killarney's stunning 18-hole course is perfect for all levels of golfers. Families will be delighted to view a movie at Shamrock Drive In, one of Manitoba's last drive-in theatres, or play a round of mini-golf at the Beach Hut.
Location: Tommy the Turtle, Boissevain | Photo credit: Travel Manitoba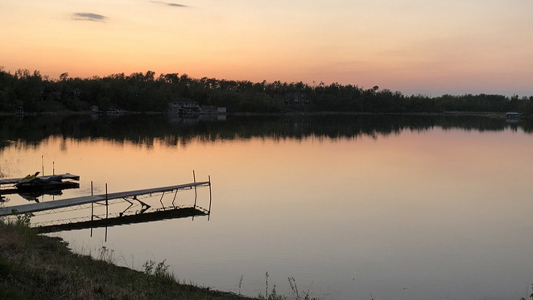 Where to Stay
Stay overnight at a hotel, bed and breakfast, guest house (including one made of straw bales offered by Room to Grow) or camp at the Boissevain Campground. You can also head about half an hour away to Lake Metigoshe Campgound, a quaint lake community that straddles the U.S. border. A great home base for exploring Lake Metigoshe is Turtle Mountain Resort, a small cluster of rustic cabins.
Location: Turtle Mountain Resort | Photo credit: Travel Manitoba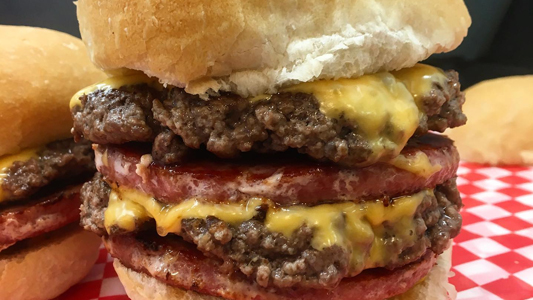 Places to Eat
Boissevain: Visit the Sawmill Tea & Coffee Co. to grab fresh sandwiches and tasty burgers or have delectable treats from Busy "B" Drive-In. Enjoy a picnic at Arts Park which features a flower and sculpture garden.
Visit the Velvet Antler Cafe in Turtle Mountain Resort to fuel yourself for adventure. Bannock plays a supporting role in many dishes.
Killarney: Check out the Blarney Stone Pub & Restaurant for delicious homemade meals. For something more casual, enjoy burgers, fries and ice cream at the Beach Hut.
Location and photo credit: Busy "B" Drive-in Facebook
This map showcases our suggested route to explore Southwest Manitoba. You can also change your starting point and destination to accommodate where you're travelling from and other sites you may want to explore along the way.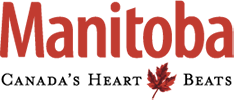 We're proud to partner with Travel Manitoba to help you discover the beauty of our province. Visit Travel Manitoba to find out more about this road trip plus many others.
While You're There
Here are some of CAA's favourite stops on this trip.
Arts Park
Photo credit: Travel Manitoba
Busy "B" Drive-in
Photo credit: Travel Manitoba
International Peace Gardens
Photo credit: Travel Manitoba
Sawmill Tea & Coffee Co.
Photo credit: Travel Manitoba
Before You Go
Stock up on road trip essentials online or in-store with CAA.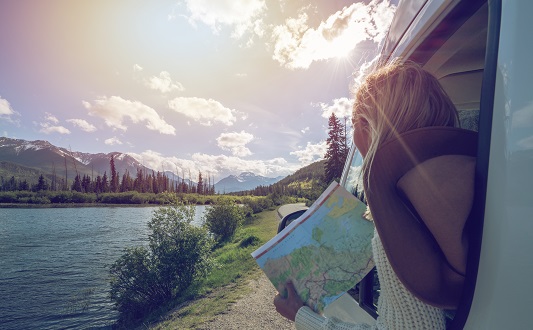 TripTiks
Map out your own route with key points of interest and attractions with the online TripTik® Travel Planner.

Call us
Mon to Fri: 10:00 a.m. to 5:00 p.m.Sat: 10:00 a.m. to 4:00 p.m.

Chat in person
Come visit us at your closest CAA Store. To avoid long wait times, we encourage you to call us to book an appointment prior to visiting us by calling your preferred store.

Find a travel consultant
Select any of our travel consultants to help plan your next vacation.