Steep Rock
Wind your way through small towns as you travel up eastern side of Lake Manitoba towards towering cliffs overlooking the shores of the mighty lake.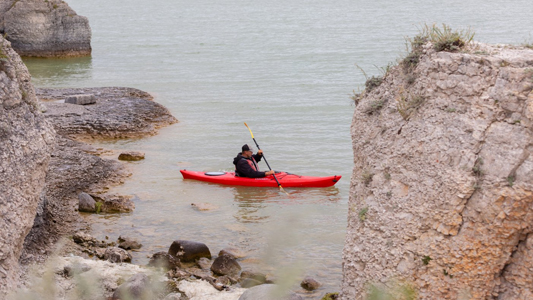 Things to Do
For a fun afternoon just outside Winnipeg, hop onboard the Prairie Dog Central Railway at Inkster Junction to take a scenic trip to the town of Grosse Isle.
For a longer trip, drive north on Highway 6 to Rubber Ducky Resort and Campground with its stocked rainbow trout pond, mini golf course and outdoor movie theatre.
Continue north and stop at towns along the highway for more adventure. Spend time at Lundar Beach Provincial Park with its natural marshlands and beach. Visit town for the Lundar Museum. See how butter was made back in the day at Eriksdale Creamery Museum and check out Ashern Pioneer Museum, which is housed in an old CNR station. Be sure to visit its post office and log cabin.
Take a short detour off Highway 6 to Steep Rock, where photo-worthy views atop its majestic cliffs will take your breath away. Get out on the lake's blue waters to paddle a short distance to Goat Island (don't forget to pack a little snack for the goats).
Location: Steep Rock Kayaking | Photo credit: Visual Soul Studios/Travel Manitoba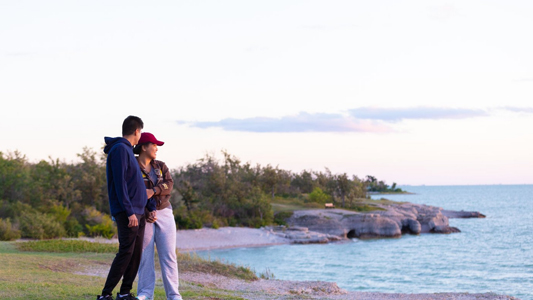 Where to Stay
Location: Steep Rock Beach | Photo credit: Visual Soul Studios/Travel Manitoba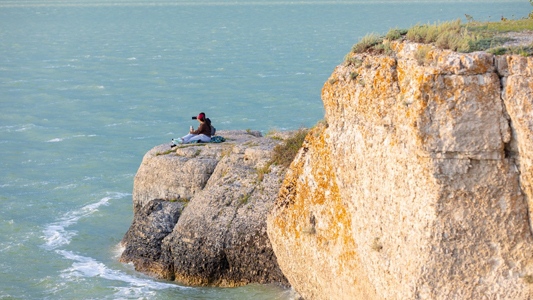 Places to Eat
Plan on bringing your own picnic spread for a shore lunch or snacks during the day. There are also quick food options on Highway 6 at Eriksdale, Lundar and Ashern at gas stations, fast food outlets and local hotels.
Location: Steep Rock | Photo credit: Visual Soul Studios/Travel Manitoba
This map showcases our suggested route to explore Steep Rock. You can also change your starting point and destination to accommodate where you're travelling from and other sites you may want to explore along the way.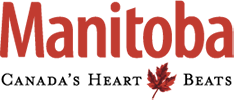 We're proud to partner with Travel Manitoba to help you discover the beauty of our province. Visit Travel Manitoba to find out more about this road trip plus many others.
While You're There
Here are some of CAA's favourite stops on this trip.
Canada Goose, Lundar
Photo credit: Travel Mantioba
Sharptail Grouse, Ashern
Photo credit: Travel Manitoba
Before You Go
Stock up on road trip essentials online or in-store with CAA.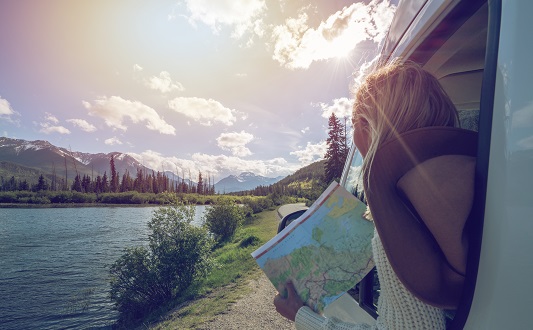 TripTiks
Map out your own route with key points of interest and attractions with the online TripTik® Travel Planner.

Call us
Mon to Fri: 10:00 a.m. to 5:00 p.m.Sat: 10:00 a.m. to 4:00 p.m.

Chat in person
Come visit us at your closest CAA Store. To avoid long wait times, we encourage you to book an appointment prior to visiting us by calling your preferred store.

Find a travel consultant
Select any of our travel consultants to help plan your next vacation.