West Manitoba
This summer fun road trip is jam-packed with quirky roadside attractions, unforgettable hikes and cute small towns.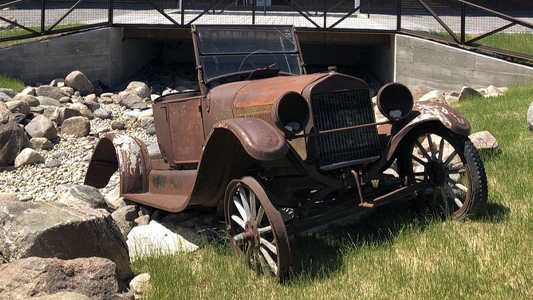 Things to Do
See the world's second largest fire hydrant in Elm Creek. St. Claude is home to a giant tobacco pipe and you can catch a glimpse of pioneer life at the Manitoba Dairy Museum.
The Glass Bottle House and Church in Treherne is a group of glass bottle structures made from over 5000 bottles. While there, visit the Second Chance Car Museum, the Treherne Museum and cool off at the Treherne Aquatic Centre.
Found at the entrance to Spruce Woods Provincial Park, Glenboro is home to Sara the Camel. You can hike the desert-like routes at Spirit Sands or you can hop aboard a covered wagon with Spirit Sands Wagon Outfitters.
Wawanesa is the birthplace of one of Canada's largest insurance companies while Souris boasts a swinging bridge, historic churches, cliffs along the Souris River valley and free-roaming peacocks in its park. Sip tea at Souris Visitor Centre and The Plum Museum, or visit the Hillcrest Museum and Souris Railway Museum.
Kids will love the Souris Community Pool and everyone will enjoy a stroll at Victoria Park, a 20-acre oasis that is one of the oldest parks in the country.
Location: Second Chance Car Museum | Photo credit: Travel Manitoba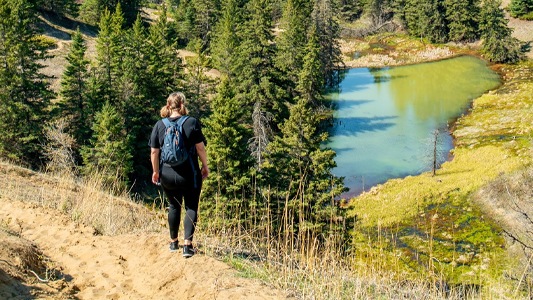 Where to Stay
Glenboro - Find a bed and breakfast or set up camp at the Kiche Manitou Campground at Spruce Woods Provincial Park. The main beach is a true family playground, with clear waters and canoe and paddle boat rentals.
Souris River – Victoria Park Campground offers spots near the pool and splash pad as well as alongside the Souris River. The nearby dam touts good fishing in a region sparse of many freshwater lakes. Souris and the surrounding area also a number of B&B options.
St. Claude – Tallboys Motel can accommodate guests in its updated 4-room venue. You can enjoy a hot meal in the adjoining Tallboys Grill and Pub as well as gas up before getting back on the road.
Location: Spruce Woods Provincial Park | Photo credit: Travel Manitoba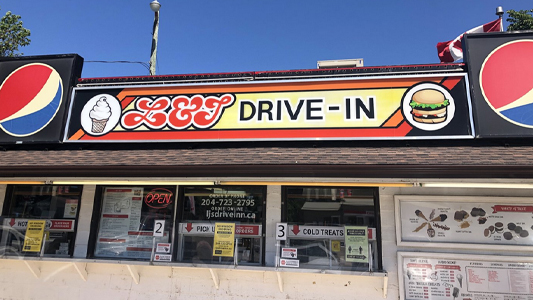 Places to Eat
Brandon – Joe Beeverz offers a wide variety of pub food including 16 different kinds of poutines.
Brandon – Komfort Kitchen is known for transforming quality ingredients into upscale dishes that you are sure to love. Give the highly rated breakfast or open-faced Reuben sandwich a try.
Brandon – Lady of the Lake serves "comfort gourmet." From quiches to cheesecake, everything on the menu is prepared from scratch with local, organic, and fresh ingredients.
Elm Creek – Elm Creek Café is a family style restaurant where you can enjoy familiar home-style dishes such as steaks, burgers and ribs.
St. Claude – Stop at Tallboys Grill and Pub for pizza, burgers, salads and more.
Treherne – L&J's Drive-In is known for its burgers, fries and ice cream.
Souris – Woodfire Deli offers quick bites including pizza, soups, salads and desserts. The Dairy Bar serves casual favourites like ice cream and burgers.
Location: L&J's Drive-In, Treherne | Photo credit: Travel Manitoba
This map showcases our suggested route to explore West Manitoba. You can also change your starting point and destination to accommodate where you're travelling from and other sites you may want to explore along the way.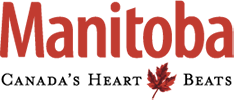 We're proud to partner with Travel Manitoba to help you discover the beauty of our province. Visit Travel Manitoba to find out more about this road trip plus many others.
While You're There
Here are some of CAA's favourite stops on this trip.
Giant Pipe
Photo credit: Jim Kibiuk/Travel Manitoba
Sarah the Camel
Photo credit: Glenboro/Travel Manitoba
Spruce Woods
Photo Credit: Travel Manitoba
Treherne Glass Bottle House & Church
Photo Credit: Travel Manitoba
Before You Go
Stock up on road trip essentials online or in-store with CAA.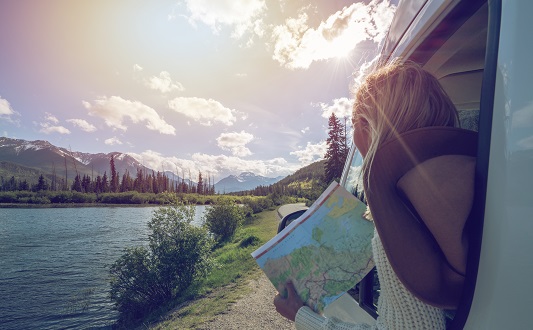 TripTiks
Map out your own route with key points of interest and attractions with the online TripTik® Travel Planner.

Call us
Mon to Fri: 10:00 a.m. to 5:00 p.m.Sat: 10:00 a.m. to 4:00 p.m.

Chat in person
Come visit us at your closest CAA Store. To avoid long wait times, we encourage you to book an appointment prior to visiting us by calling your preferred store.

Find a travel consultant
Select any of our travel consultants to help plan your next vacation.