Whiteshell
Whiteshell Provincial Park caters to the outdoor enthusiast who enjoys hiking, golfing, canoeing, boating and relaxing on the beach. Soak in its wonders of water, rock and forest for a weekend or a week-long trip.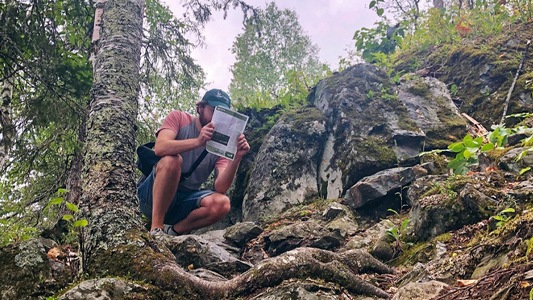 Things to Do
Walk over the Whiteshell River Suspension Bridge and take the trail to Sturgeon Falls where the rapids are a favourite splashing spot. Stop at The Bannock Point Petroforms, a sacred site with stones laid in the shapes of snakes, turtles and a Thunderbird. For the hiking enthusiast, Pine Rapids offers a variety of trails for all skill level trails. Dragon Fire Trail is an easier hike that leads to the top of the rockface for stunning views of West Hawk Lake. Cool off at Rainbow Falls where you can spend the day swimming. Soak in the sun and pristine water at West Hawk Lake's beautiful beaches. Go for a horseback ride at Falcon Lake or hit the links at Falcon Lake Golf Course.
Location: Falcon Lake | Photo credit: Travel Manitoba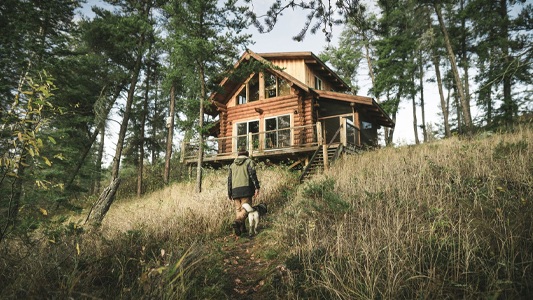 Where to Stay
If you plan to spend time exploring Whiteshell Provincial Park, it is best to plan ahead to secure accommodations. Campsites must be booked via Parks Reservation Service. A variety of rental cabins can be found throughout the area for short term and seasonal stays. Availability varies by location. Please visit a specific property's website for the latest information.
Falcon Lake Trails Resort
Location: Falcon Lake Trails Resort | Photo credit: Max Muench/Travel Manitoba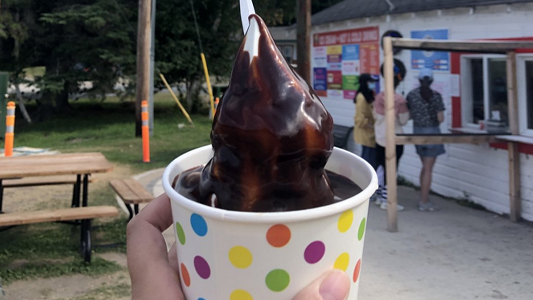 Places to Eat
Camping in the Whiteshell requires meal planning for your campfire cookouts. If you run out of grub or get tired of living on a diet of s'mores, visit the town of West Hawk Lake. You can restock your groceries and take a break from cooking by visiting one of the local restaurants. Enjoy a burger at Nite Hawk Café, or grab an ice cream from Meteor Mike's.
Location: West Hawk Lake Ice Cream | Photo credit: Travel Manitoba
This map showcases our suggested route to explore Whiteshell. You can also change your starting point and destination to accommodate where you're travelling from and other sites you may want to explore along the way.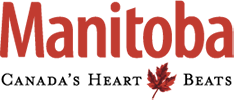 We're proud to partner with Travel Manitoba to help you discover the beauty of our province. Visit Travel Manitoba to find out more about this road trip plus many others.
While You're There
Here are some of CAA's favourite stops on this trip.
Falcon Beach Ranch
Photo credit: Travel Manitoba
Falcon Lake
Photo credit: May Contain Studio/Travel Manitoba
Hiking at Falcon Lake
Photo credit: May Contain Studio/Travel Manitoba
Pine Point Rapids
Photo credit: Josh McFaddin/Travel Manitoba
West Hawk Lake
Photo credit: Travel Manitoba
West Hawk Lake Boardwalk
Photo credit: May Contain Studio/Travel Manitoba
Before You Go
Stock up on road trip essentials online or in-store with CAA.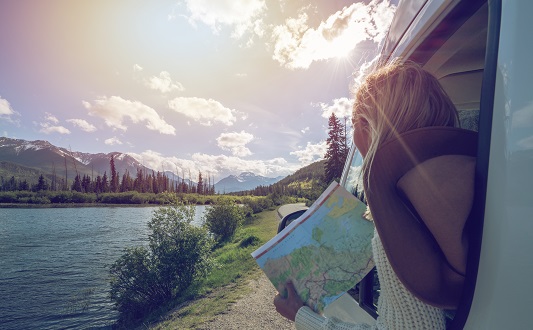 TripTiks
Map out your own route with key points of interest and attractions with the online TripTik® Travel Planner.
We are ready to assist.
You can choose your preferred method of communication and we'll make it happen.

Call us
Mon to Fri: 10:00 a.m. to 5:00 p.m.Sat: 10:00 a.m. to 4:00 p.m.

Chat in person
Come visit us at your closest CAA Store. To avoid long wait times, we encourage you to call us to book an appointment prior to visiting us by calling your preferred store.

Find a travel consultant
Select any of our travel consultants to help plan your next vacation.