Winnipeg
Rich in culture, Manitoba's capital is a family-friendly city with a variety of unique attractions. Be it a day trip, a weekend getaway or an extended stay, Winnipeg offers entertainment, arts, sports, dining and recreation options that rivals major cities around the world.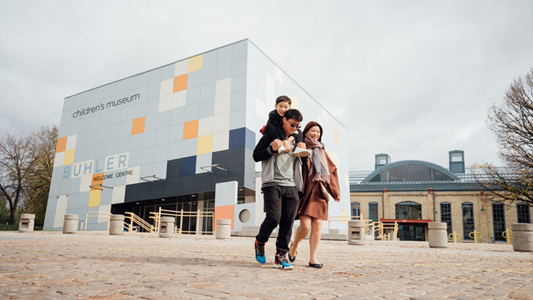 Things to Do
Summer in Winnipeg offers a multitude of activities for first-time visitors or "staycationers." Topping your list should be the Canadian Museum for Human Rights, Manitoba Museum, The Forks, the Winnipeg Art Gallery and the newly opened Qaumajug Inuit Art Centre. Family-friendly options include the Children's Museum, Assiniboine Park Zoo, Thunder Rapids Fun Park, St. Norbert Farmers' Market and FortWhyte Alive. Take a tour of the Royal Canadian Mint and shop its store for unique coins for your collection. Take a short drive out of town and immerse yourself in the history of the fur trade at Lower Fort Garry, or head to Oak Hammock Marsh to walk the floating boardwalks while learning about Manitoba's wetlands. Shop till you drop at Winnipeg's many malls including Polo Park and Seasons of Tuxedo, which is home to Outlet Collection Winnipeg, IKEA and Cabela's. Find unique local shops in Osborne Village, and take a stroll down Corydon Avenue and Academy Road for more local wares.
Location: Children's Museum, The Forks | Photo credit: Travel Manitoba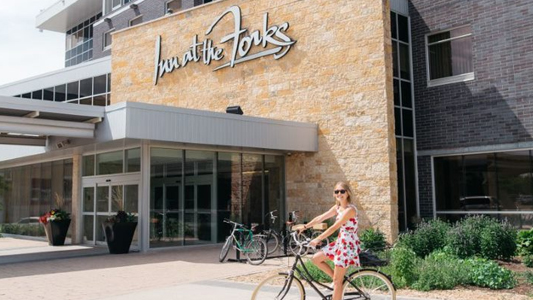 Where to Stay
Hotel options include:
Location: Inn at the Forks | Photo credit: Travel Manitoba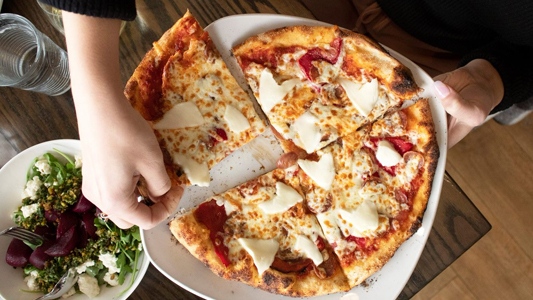 Places to Eat
With over 1,100 restaurants and a top-notch food scene, you'll find a variety of dining options that are sure to satisfy your appetite. Choose from family favourites such as Montana's or Santa Lucia Pizza. The adult crowd will enjoy an upscale pizza at Pizzaria Gusto and English and Indian fare at King's Head Pub. A variety of ethnic food options can be found throughout the city. For a complete guide to where to eat and drink in Winnipeg, check out Peg City Grub, Tourism Winnipeg's official food blog.
Location and photo credit: Pizzeria Gusto, Academy Road
This map showcases our suggested route to explore Winnipeg. You can also change your starting point and destination to accommodate where you're travelling from and other sites you may want to explore along the way.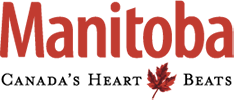 We're proud to partner with Travel Manitoba to help you discover the beauty of our province. Visit Travel Manitoba to find out more about this road trip plus many others.
While You're There
Here are some of CAA's favourite stops on this trip.
Bridge Drive-In
Photo credit: Travel Manitoba
Canadian Museum of Human Rights
Photo Credit: Travel Manitoba
Fort Whyte Alive
Photo Credit: Erick Stoen/Travel Manitoba
Oak Hammock Marsh
Photo Credit: Travel Manitoba
Royal Canadian Mint
Photo Credit: Enviro Foto/Travel Manitoba
Rewards Partners
Member-exclusive savings for your Manitoba adventure.
Before You Go
Stock up on road trip essentials online or in-store with CAA.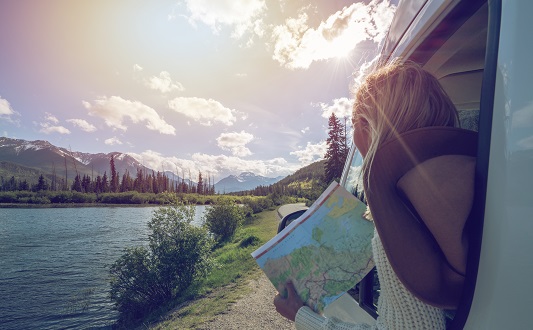 TripTiks
Map out your own route with key points of interest and attractions with the online TripTik® Travel Planner.

Call us
Mon to Fri: 10:00 a.m. to 5:00 p.m.Sat: 10:00 a.m. to 4:00 p.m.

Chat in person
Come visit us at your closest CAA Store. To avoid long wait times, we encourage you to call us to book an appointment prior to visiting us by calling your preferred store.

Find a travel consultant
Select any of our travel consultants to help plan your next vacation.