Northern Manitoba Winter Adventures
To find the perfect spot for outdoor adventures amid pristine and remote wilderness, one must experience Northern Manitoba. Just outside of Flin Flon, Bakers Narrows Lodge offers all-inclusive fishing and adventure packages which make for unforgettable winter experiences.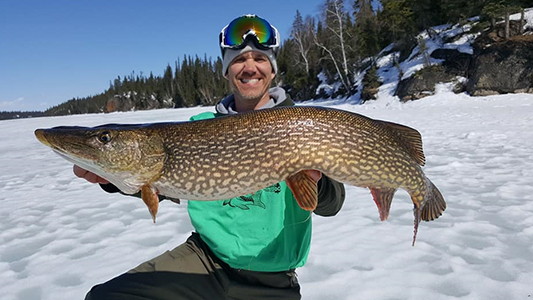 Things to Do
Bakers Narrow Lodge is truly a winter paradise where they take care of all of the details. Book a fully guided outdoor experience that includes ice fishing excursions on the frozen waters of Lake Athapapuskow. Enjoy a day of ice fishing with your guide in a nice, warm ice shack with shore lunch. Also included in Bakers Narrow Lodge packages are guided snowmobile tours through pristine wilderness that includes a campfire lunch.
The Northern Lights provide a spectacular show on a clear night so don't forget to bring your camera.
Contact Bakers Narrow Lodge to book your winter vacation.
Location and photo credit: Bakers Narrow Lodge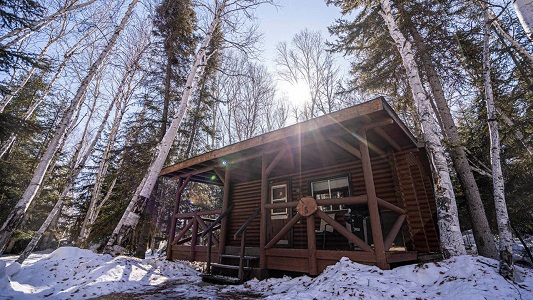 Where to Stay
How to get there: Drive to Lake Athapapuskow or ask your CAA Travel Consultant to book a flight to The Pas with Calm Air. If arriving by air, a shuttle to your accommodation can be provided.
Location and photo credit: Bakers Narrow Lodge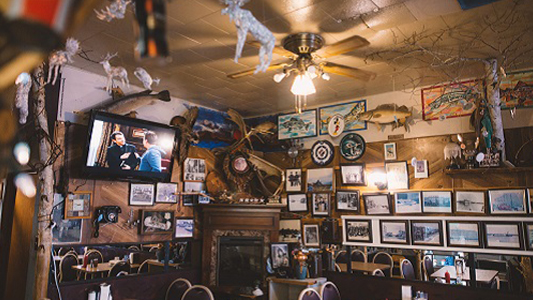 Places to Eat
While in the Pas, dine at local favourites. Good Thymes Restaurant serves pizza, pasta and burgers, while Miss the Pas serves up breakfast, burgers and seafood.
In Flin Flon, start your morning off at The Orange Toad for coffee and homemade baking. Bakers Narrows Lodge offers hot breakfast, light lunch and delicious hot dishes like walleye and steak for dinner.
Location: Miss The Pas | Photo credit: Travel Manitoba
This map showcases our suggested route to explore Northern Manitoba. You can also change your starting point and destination to accommodate where you're travelling from and other sites you may want to explore along the way.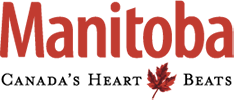 We're proud to partner with Travel Manitoba to help you discover the beauty of our province. Visit Travel Manitoba to find out more about this road trip plus many others.
While You're There
Here are some of CAA's favourite stops on this trip.
Snowmobiling
Photo credit: Bakers Narrow Lodge
Watch the Northern Lights
Photo credit: Travel Manitoba
Fishing Excursion
Photo credit: Bakers Narrow Lodge
Town of The Pas
Photo credit: Travel Manitoba
Rewards Partners
Member-exclusive savings for your Manitoba adventure.
Before You Go
Stock up on road trip essentials online or in-store with CAA.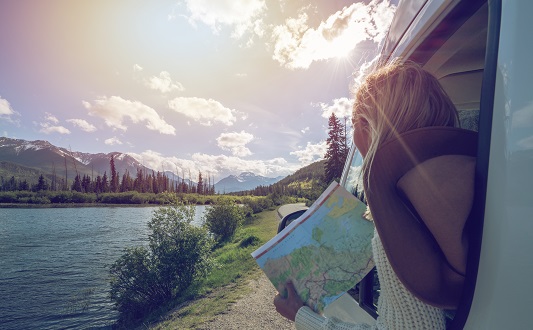 TripTiks
Map out your own route with key points of interest and attractions with the online TripTik® Travel Planner.

Call us
Mon to Fri: 10:00 a.m. to 5:00 p.m.Sat: 10:00 a.m. to 4:00 p.m.

Chat in person
Come visit us at your closest CAA Store. To avoid long wait times, we encourage you to call us to book an appointment prior to visiting us by calling your preferred store.

Find a travel consultant
Select any of our travel consultants to help plan your next vacation.