Winter City Winnipeg
Winnipeg comes alive in ice and snow, so bundle up and enjoy the cooler temps with a limitless array of cool activities.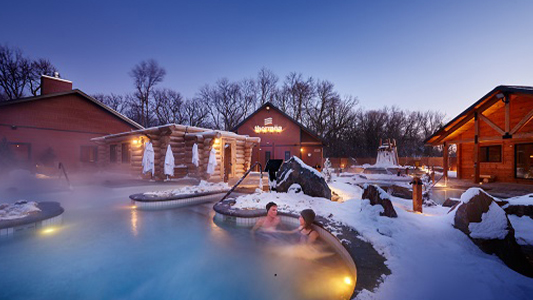 Things to Do
With so much to see and do in Winnipeg in the winter, there is something for everyone.
Walk or skate along the Red and Assiniboine rivers on one of the world's longest naturally frozen skating trails at The Forks.
A Maze in Corn gets the frozen treatment as the world's largest verifiable snow maze. Can you navigate your way out?
Ski, snowshoe and toboggan at FortWhyte Alive. CAA Members save 50% on the 2nd general admission with the purchase of the first admission. Learn more.
Soak stress away at Thermëa by Nordik Spa-Nature, which is renowned for its Scandinavian-style body treatments, Finnish saunas, steam rooms, thermal pools and delicious dining.
Summit the 20-metre St. Boniface Ice Climbing Tower for an amazing accomplishment.
Location: Thermëa by Nordik Spa-Nature | Photo credit: Nordik Photolux/Tourism Winnipeg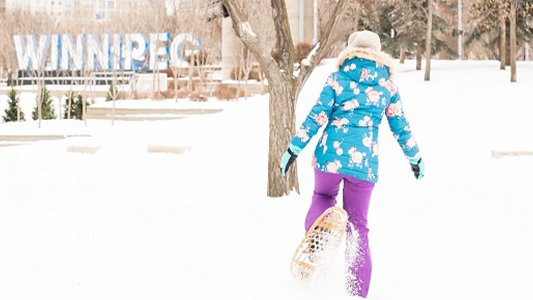 Location: The Forks | Photo credit: Travel Manitoba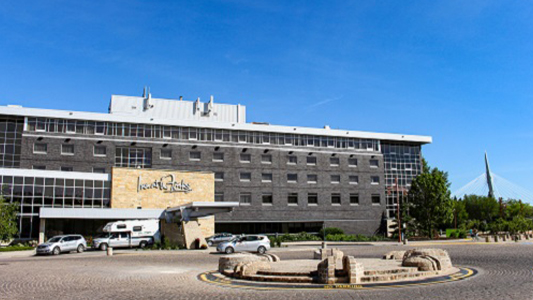 Where to Stay
Hotel options include:
Location: Inn at the Forks | Photo credit: Travel Manitoba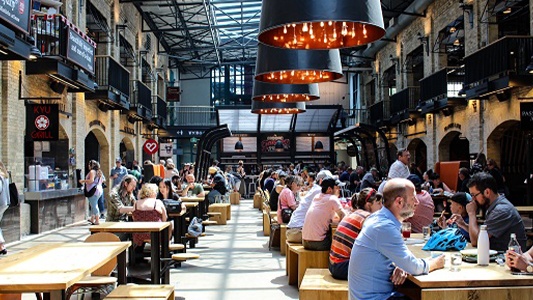 Places to Eat
With over 1,100 restaurants and a top-notch food scene, you'll find a variety of dining options that are sure to satisfy your appetite. Choose from family favourites such as Montana's or Santa Lucia Pizza.
Warm up after skating at The Forks Market, where there is a wine, beer and food hall – along with numerous shops brimming with local products such as moccasins, candles, art and more.
For more upscale dining experiences, indulge yourself at nationally acclaimed deer+almond or enjoy sophisticated fine dining with a classic flair at Rae & Jerry's Steakhouse.
Enjoy one of the newest additions to the dining scene at James Ave Pumphouse Food & Drink. Situated in a 115-year-old Exchange District building, this restaurant offers international dishes as well as a glimpse into Winnipeg's history.
Location: The Common at the Forks | Photo credit: Travel Manitoba
This map showcases our suggested route to explore Winnipeg. You can also change your starting point and destination to accommodate where you're travelling from and other sites you may want to explore along the way.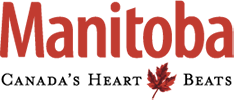 We're proud to partner with Travel Manitoba to help you discover the beauty of our province. Visit Travel Manitoba to find out more about this road trip plus many others.
While You're There
Here are some of CAA's favourite stops on this trip.
A Maze in Corn
Photo credit: A Maze in Corn/Tourism Winnipeg
Canadian Museum of Human Rights
Photo credit: JP Media Works and Travel Manitoba
Assiniboine Zoo's Lights Festival
Photo credit: Kristhine Guerrero/Tourism Winnipeg
Winnipeg Art Gallery
Photo credit: JP Media Works/Travel Manitoba
Rewards Partners
Member-exclusive savings for your Manitoba adventure.
Before You Go
Stock up on road trip essentials online or in-store with CAA.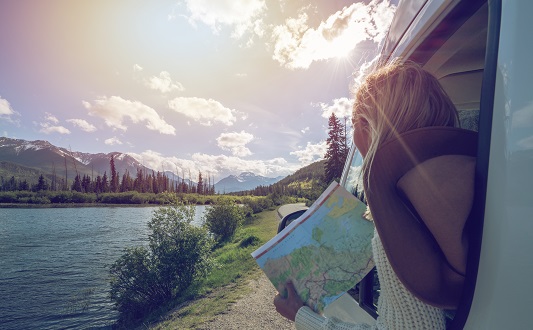 TripTiks
Map out your own route with key points of interest and attractions with the online TripTik® Travel Planner.

Call us
Mon to Fri: 10:00 a.m. to 5:00 p.m.Sat: 10:00 a.m. to 4:00 p.m.

Chat in person
Come visit us at your closest CAA Store. To avoid long wait times, we encourage you to book an appointment prior to visiting us by calling your preferred store.

Find a travel consultant
Select any of our travel consultants to help plan your next vacation.
Header image location: Assiniboine Park | Photo credit: Mike Peters/Tourism Winnipeg