Safe winter driving.
Manitoba is known for cold and snow in the winter months, as well as poor driving conditions.
Remembering some basic winter driving tips, along with knowing how to properly maintain your battery during the cold winter months, will help ensure that when you're ready to hit the road, you'll be to do so safely.

Winter driving.
Every year when the weather conditions change, drivers must adjust to driving on icy and/or snowy roads, and inclement weather requires even more focus and attention while on the road. In order to keep yourself, other motorists, and pedestrians safe this winter, we recommend that drivers avoid using overdrive or cruise control, practice emergency braking to understand how your vehicle will react, and to never pass snow plows on the right-hand side. Please also remember that the Manitoba Highway Traffic Act requires all motorists to slow down and move over for any emergency vehicle or tow truck pulled to the side of the road with its emergency light flashing.
Winter driving tips:
Remove snow and ice from all vehicle windows, mirrors, lights, and don't forget the hood and roof! Thoroughly cleaning your vehicle will help prevent ice hazards and blowing snow that can reduce visibility and safety for other drivers.
Allow others to change lanes ahead of you and practice zipper merging. Letting a fellow driver to merge can help the flow of traffic for everyone on a cold and stressful winter day.
Leave plenty of space between you and the vehicle ahead to give you time to react to any changes in traffic flow, such as unexpected, quick stops and movements.
Allow extra time to get to destinations safely by planning ahead when poor weather is expected. Reduce your speed to match the conditions. Checking weather reports and readjusting morning routines and evening commutes to avoid being rushed leads to better overall driving behaviour.
Keep a phone charger and an emergency kit in your car. If you're a CAA Member, download the CAA Mobile App™ to have it ready on your smartphone should you need to request roadside assistance.
Give the Manitoba wave! Extend a friendly gesture to others to express gratitude for their acts of courtesy on the road and then pay it forward.
Battery maintenance.
A dead or dying battery can easily leave you stranded at the worst possible time, and will sometimes happen with little warning. The average life span of most batteries is about four years, depending on factors like weather and usage. Many drivers also don't realize that a car battery will eventually lose its charge if it isn't used at least once every few weeks. If you know you're not going to be using your vehicle that often in winter, use a trickle charger or battery tender with an automatic shut-off feature to keep it in good condition.
If you're a CAA Member in Winnipeg or Brandon, and your battery is giving you problems or you're unsure if it's time to replace it, you can contact CAA Battery Service™ to have a trained CAA Battery Service Representative come directly to you test your battery and provide a helping hand.1 We may even be able to replace your battery on the spot and safely recycle your old one.
Battery maintenance tips:
If you're someone who regularly changes out your summer tires for winter ones, use this as a reminder to also get your battery tested at the same time.
Keep an eye out for battery corrosion. The white or blue powder that appears on your battery terminals is corrosion, which can prevent a car from starting. Inspect your battery and carefully clean away any residue that you find.
Turn off your accessories. Don't start the car with the heater and radio on. They can use up the power coming from the vehicle's alternator and prevent the battery from charging.
Don't disconnect your battery. If your car is going to sit idle for an extended period, don't unplug your battery. Some devices, like clocks and alarm systems, use power when the car is off. If you plan on not using your vehicle for a long period of time, use a battery maintainer device.
Install a Battery Tender. This device has two claws that attach to your battery's terminals like jumper cables and plugs into a standard 120-volt outlet and automatically delivers small amounts of electricity to keep the battery charged during periods of inactivity.
If your battery is more than 4 years ago, consider having it tested before wintertime to know whether or not you need a replacement.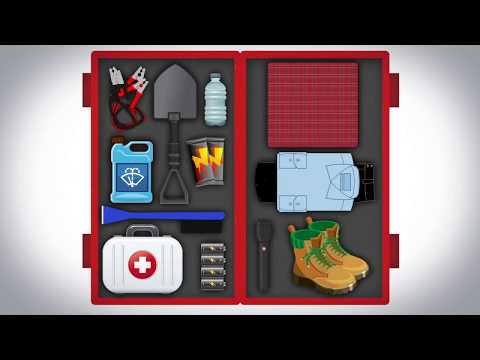 Emergency kit
Don't be left in the cold this winter. Make sure you have an emergency kit in your vehicle at all times.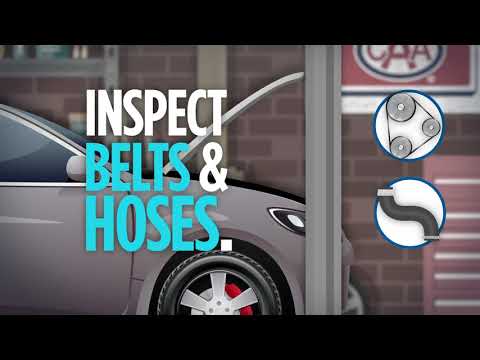 Car changes
Is your vehicle ready for winter? Here is what you should know before the first snowfall.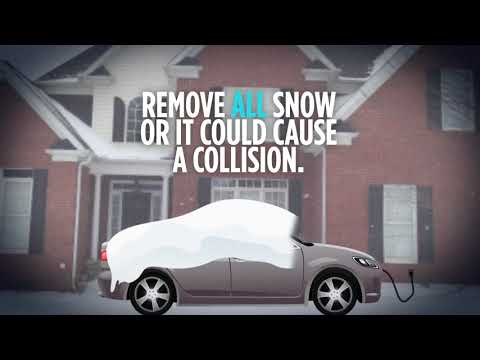 Know before you go
Safe winter driving starts before you even get in your vehicle.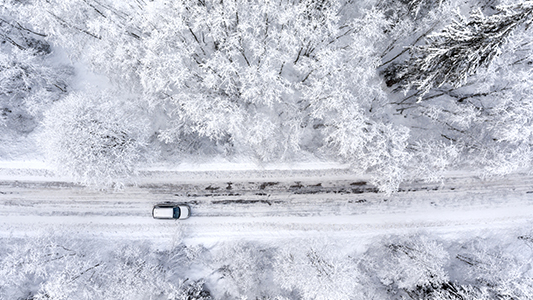 Driving in Manitoba can be tricky.
For helpful information, read the How to Steer out of a Skid article in our 2019 Winter edition of the CAA Magazine!

#BeWinterReady
Be ready for driving in winter conditions.