Your Premium News - August 2021
In this issue: things to consider if you're planning to travel, having the right home insurance, getting your car road trip ready and the benefits to virtual healthcare.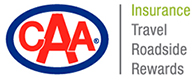 Wanderlust and Travel Dreams
With restrictions reduced and more and more Canadians getting vaccinated, there is optimism travel outside Canada will be a possibility in the not-too-distant future.
To prioritize our Members' safety, CAA supports the Government of Canada's recommendation to avoid all non-essential travel outside of Canada. However, if you must travel now or are starting to plan for future travel, here are five key considerations to help you make an informed decision before leaving Canada:
1. What happens if I contract COVID-19 while away?
Despite increased vaccinations, the potential of contracting COVID-19 while travelling is a possibility. But this is not the only concern:
There may not be space or care available within local hospitals/clinics at your destination due to high caseloads and overburdened facilities and staff.
There is an increased challenge repatriating travellers back to a Canadian hospital – particularly if ICU facilities at home are increasingly strained.
You may not be able to recover or quarantine in the accommodations at your destination. Some hotels or facilities may have restrictions or simply do not have availability, leaving you scrambling.
2. If I need medical care for something non-COVID-19 related while away, will the hospital or emergency clinic at my destination be able to support me?
It may be difficult for Canadians to secure access to any necessary medical care outside of Canada. If a destination experiences a significant spike in COVID-19 cases, local governments can prioritize citizens over tourists. This could leave ill Canadian travellers without necessary support regardless of one's insurance coverage.
3. What if I decide to return home early if I feel unsafe at my destination?
Due to the pandemic, many Canadian consular services are limited globally. As a result, Canadians' ability to reach embassy staff could be limited should an issue arise.
Many countries currently have travel or border restrictions. Airlines may cancel flights or impose new restrictions with little warning.
As a travel advisory is in place for COVID-19, it is considered a known issue. If you decide to return home early, you will have to pay the associated costs, as it will not be covered under travel insurance.
Currently all air passengers over the age of five, including those who are fully vaccinated are required to show a negative COVID-19 test result. The test must be taken within 72 hours prior to boarding a plane to Canada. This means you will have to wait at your destination until your test results come in and turnaround times may vary by location. You will also need to be mindful of connecting flights and ensuring that your test is still valid when catching a connecting flight to Canada. If you are travelling from a country where a COVID-19 test is not available, you will be required to report to a designated federal quarantine facility maintained by the Public Health Agency of Canada and may have to quarantine in the facility or a designated hotel for up to 14 days.
On your return to Canada, you will need to be mindful of any entry requirements such as self-isolation and having a quarantine plan. Learn more about the Government of Canada's entry requirements.
4. What should I consider if I want to book a trip?
If you are looking to book a future trip, consider the following:
Am I able to get a refund should I need to cancel the booking in the future? Are there fees or penalties associated with making changes to my booking?
Am I willing to accept a future travel credit instead of a refund based on what suppliers are currently offering?
Is free cancellation being offered by the travel supplier?
Am I willing to accept an alternate date to travel if my supplier decides not to operate at the planned time of departure?
Do I understand the impacts of my travel insurance coverage if there is still a travel advisory in place when the payment is due?
Our expert CAA Travel Consultants can answer all your questions and help you navigate your options as you start future trip planning.
5. Can I still purchase travel medical insurance and/or trip cancellation and interruption coverage for future planned trips?
We recognize that some travel is essential while others may be looking to take advantage of the many incentives available for future trips, hoping the advisories will lift before their departure date. COVID-19 itself (or any pandemic) is not an exclusion in any CAA Travel Insurance1 policy; however, there are exclusions related to Level 3 (avoid non-essential travel) and Level 4 (avoid all travel) travel advisories.
CAA Travel Insurance does cover COVID-19 related illnesses when Canadian travel advisories are active at Level 1 ('Exercise normal security precautions') or Level 2 ('Exercise a high degree of caution'), on the date of departure.
*New* CAA Travel Insurance Emergency Medical plans now include up to $2.5 million CAD in coverage if partially vaccinated, and up to $5 million CAD in coverage if fully vaccinated for COVID-19 related illnesses that may occur when travelling at a time when the Canadian government has issued a related Level 3 travel advisory (i.e. "Avoid non-essential travel"). There are certain vaccination requirements that must be met before departure to be eligible for this coverage2. Read more about the COVID Coverage Endorsement.
When travel advisories are active at Level 3 or Level 4 at time of purchase, cancellation claims related to the COVID-19 travel advisories would not be eligible.
When travel advisories are set at Levels 3 or Level 4 on the date of departure, interruption claims related to the COVID-19 travel advisories would not be eligible.
This is an evolving situation and your safety continues to be of utmost importance to us. For more travel information related to COVID-19, visit our COVID-19 information page or contact us.
Note: This information was accurate at the time of writing this article, and is subject to change.
Coverage for Travelling in Canada
Members save 10% on CAA Travel Insurance.3
Learn more about coverage for travelling in Canada.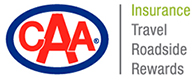 It's Important to Have the Right Home Insurance
No matter what type of dwelling you live in, you should protect yourself and your assets—and the best way to do that is with home insurance. Home insurance protects you from unexpected events such as fire and theft.
So, what is the right insurance for you? To find out, it's best to talk to an insurance broker. Before you make an appointment, be prepared by gathering some basic information about your home. Once you gather what's needed, your broker will be able to help find you the right policy.
The most important factors in determining the insurance you need is the type of dwelling you live in and whether you are an owner or renter. Below is a handy guide to the three main types of dwellings and what information you should collect before talking to a broker.
Homeowner's Insurance
A homeowner's insurance policy covers the building, contents and outbuildings (such as a sheds and garages). When calculating your insurance coverage, the amount corresponds to the replacement value, which is calculated using the following information you can provide to your broker:
Construction type
Year built
Style of home (i.e. bi-level, two-storey, bungalow)
Total square footage of finished living areas
Type and age of roof
Foundation type
Type of plumbing, heating and electrical
Number of bathrooms
Finished basement
Garage/carport or other attached structures (identifying size)
Type of alarm system, if any, and whether it is monitored
Sump pump / backup / backwater valve
Mortgage information
Claims and Insurance history
Tenant's Insurance
If you rent an apartment or house, tenant's insurance can help replace your belongings after a loss due to fire, theft, water damage or other insured perils. It can also cover costs for additional living expenses if you need to live elsewhere while your apartment is repaired, as well as coverage for liability. To get the right coverage, determine:
Value of contents (how much would it cost to replace your belongings such as clothes, electronics, furniture, etc.)
Age of the building
Style of apartment block/house
How many storeys
Building construction type (wood, brick, etc.)
Type and age of roof
Type of plumbing, heating and electrical
Claims and insurance history
Condominium Insurance
Depending on the type of condo you live in, your condo corporation's insurance may cover losses to the building and common property elements, but not personal contents, liability or improvements to your unit. In order to prepare a quote for your condo insurance, your broker will need to know:
Condo type (standard, common or bareland) The condo corporation's bylaws is the best place to look—bring a copy to your appointment
Sale price of the unit and mortgage amount
Building construction and type
Age of the building
Age of roof
Type of plumbing, heating and electrical
Presence of a backwater valve
Claims and insurance history
Talking with a CAA Manitoba Insurance Broker is the best place to get started. If you already have home insurance, our brokers are happy to discuss your needs and determine whether you have the right coverage. You can enjoy a 10% rate reduction on a new CAA Home Insurance policy4, and while you don't have to be a Member to get insurance with CAA, Members enjoy exclusive perks, including saving up to 10% on CAA Home Insurance on top of the 10% rate reduction5.
Get Protected
CAA Members can save up to 10% off property insurance.5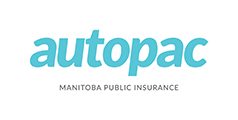 Hitting the Road?
Are you planning a road trip? Before your wheels hit the road, make sure your car is at its peak and that you have the right insurance coverage. It's always worth the time, effort and money it takes to keep your vehicle in good condition. A well-maintained car is less prone to breakdowns, runs better and will have a higher resale value.
Here are a few ways to get your car road trip ready:
Get your car serviced
Make sure everything is in good working order by taking your car to a CAA-Approved Auto Repair Services facility. If you've been putting off routine work—like oil changes or brake jobs—they can help with that too.
Make the outside sparkle
The old adage is 'a clean car runs better'. Wash your vehicle's exterior with a car shampoo you can pick up at NAPA Auto Parts. Avoid dish soap and other household cleaners as they can wreck your car's finish. If you'd prefer to outsource the job, a drive-through touchless car wash with an undercarriage bath is a good option.
Deep clean the interior
For the doors and dashboard, mix five tablespoons of vinegar to one litre of warm water. For the floors, apply a foaming carpet cleaner, then suck away the dirt with a steam extractor. You can typically rent them from big box stores for around $30 a day.
Test your battery
Extreme temperatures can wreak havoc on the sensitive innards of batteries. If your battery is labouring or more than five years old, consider calling CAA's Battery Service. A technician will come to you and test the battery, free of charge. If it needs replacing, they can sell you a new one—Members even save $25 on the price of a CAA Premium Battery—and replace it on the spot.
Make sure you have the right insurance coverage
If you are hitting the road you'll also want to ensure that you have the right insurance coverage for your vehicle and driving habits.
Safety and coverage for trailers
If you're towing a utility trailer, camper trailer or boat trailer, the most important thing is to do so safely and be properly insured. Here are a few tips:
Take it slow and steady
Accelerate slowly
Steer gently
Stop gradually by applying your brakes at intervals
Drive at a steady speed (speed limit or slightly below)
Pull over and let traffic pass if it's piling up behind you
Drive to weather conditions. If it's rainy or windy, slow down
Register your trailer and install its licence plate
Coverage for collector vehicles
MPI's Collector Vehicle Program provides superior year-round insurance coverage which reflects the infrequent use of collector vehicles and the extraordinary care and maintenance owners provide for them. The program offers Basic all-perils protection throughout the year, with the convenience of not having to switch to Lay-Up or another insurance product in the winter months.
Talk to an Autopac specialist
No matter what type of vehicle you're driving in Manitoba, when it's time to talk about insuring your car, trailer, or collector vehicle, call us to speak with an Autopac specialist at CAA.
Learn More
Benefits to Virtual Healthcare
The world has gone virtual, and so has healthcare. Many of us have attended a virtual meeting over the course of the pandemic and that may have included a visit to the doctor.
There are plenty of great benefits to virtual healthcare. Our partners at Manulife have helped to define exactly what virtual healthcare is and some of the great benefits.
Read More