Your Premium News - September 2022
In this issue: learn more about travel insurance coverage, understanding the different types of life insurance, tips for moving, residential locksmith services and pet poison prevention tips.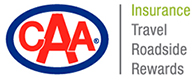 The Unexpected: How CFAR and IFAR Protect Your Travel Investment
You spent the past months dreaming about and planning your vacation. As you settle in for a day on the beach, your cell phone rings. It's your pet sitter. Your cat got into something she shouldn't have and is now at the vet. What do you do?
Unexpected situations can happen before you travel or when you're away from home. A CAA Travel Insurance1 plan that includes trip cancellation and interruption coverage can help protect you and your trip when the unexpected happens.
Trip cancellation and trip interruption coverage protects you financially in case you or your travel companion get sick or injured, and when the unexpected forces you to cancel your trip, come home early or delays your return home. Your CAA Travel Insurance policy includes a list of reasons for which you would be covered for trip cancellation and interruption. However, there are many situations where you might need to cancel or interrupt your trip that would fall outside the 'covered reasons' listed in your policy (such as your cat getting sick). That's where Cancel For Any Reason (CFAR) and Interruption For Any Reason (IFAR) benefits can help.
Before you go:
Having second thoughts about that trip you booked? Cancel For Any Reason (CFAR) is a flexible cancellation benefit that can be used to cancel your trip for any reason up to three hours or more before your scheduled departure.2 You can also receive a refund for your prepaid travel arrangements of up to 50 percent—or 75 percent if you booked your trip with CAA Travel. The CFAR benefit is only applicable if you purchased your travel insurance policy within 72 hours of booking your travel arrangements. So be sure to purchase coverage at the same time as booking your trip.
While you're away:
If you've been at your destination for 48 hours or more but suddenly need to return home, Interruption For Any Reason has you covered.2 You can cancel your trip due to any unforeseen interruption that isn't included in your standard trip interruption insurance.
CFAR and IFAR are benefits included with CAA's Trip Cancellation and Interruption Insurance Plans, which means you can book that beach getaway or European coach tour knowing that your investment is protected if you cancel for any reason—even if it's simply because you just aren't ready to travel yet.
While you don't need to be a Member to purchase travel insurance from CAA, Members do save 10% on CAA Travel Insurance.3

Learn more about travel insurance coverage options.
Travel Protected
CAA Members save 10% on CAA Travel Insurance.3

Understanding the Six Key Types of Life Insurance
Life insurance has many options available and can be customized to meet your needs. It is important to understand what different coverages and riders mean to help you make the right decision. Here's an explanation of some of the more common options you'll see when purchasing life insurance including:
Term life insurance
Whole life insurance
Critical illness insurance
Disability insurance
Guaranteed insurability
Waiver of premium

Read this article from our CAA Club Group Advisory Services that summarizes the six key types of life insurance to help you understand what might be right for your needs.
CCG Advisory Services4
A Licensed Life Insurance Advisor at CAA can help advise you on what coverage makes the most sense for you and your family.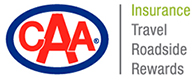 Moving on Out: A short list of things to consider when moving into a new home
Are you planning a move and switching homes this fall? There are a lot of considerations and tasks to take on while moving. Below we break down some key items to put on your list, starting 8 weeks before you move, to help things go smooth.
8 weeks out
Create a moving binder; a handy place where you can keep checklists, estimates, receipts, and an inventory of all the items you are taking. This can be a physical portfolio, a Google doc, or Dropbox folder.
If you are moving to a new area, research banks, doctors, vets, and schools (don't forget to arrange for kids' records to be transferred to their new school district as well).
Begin to research movers. Ask friends/family for recommendations, read third-party reviews, and request quotes from your short list of companies.
6 weeks out
Start to get boxes (try your local grocery store or Liquor Mart for some freebies) and other moving supplies, such as labels, tape, and bubble wrap to protect fragile items.
Take measurements in your old home, and new, to ensure big furniture items can fit through in one piece or if they need to be taken apart ahead of time.
Assess items to give away and donate, or things you don't want to move, such as frozen foods or cleaning supplies. You can also begin to pack up seasonal items.
Contact your internet, utility, and home security providers to arrange for services at your new home.
4 weeks out
Begin packing; try for a little bit each day so you're not pulling together all of your belongings at the last minute.
Contact all the businesses that may need your new address. Manitobaaddresschange.ca is a simple way to notify multiple organizations of your change of address, such as Manitoba Hydro, the City of Winnipeg Waste and Water Department, and several branches of the Manitoba Government, including Manitoba Health.
Contact your Insurance Broker to discuss the upcoming move date, coverage, and insurance plan. Ensure you have coverage for your contents while they are in transit. You will also need to have insurance in place for your new residence. Talk to a CAA Manitoba Insurance Broker to make sure you have the proper coverage in place.
2 weeks out
Update or cancel your memberships and subscriptions (for example: Amazon, newspaper, gym).
Forward your mail. You need a Canada Post account to purchase the Mail Forwarding for moves option, which can be done online or at any Canada Post office.
Confirm details with your moving company, including the moving-day arrival time, cell phone numbers, and last-minute details.
Make an unpacking plan for the new home that includes a diagram where the furniture goes. The movers will not rearrange your furniture for you, so try to plan ahead.
1 week out
Get each family member to pack a suitcase like they are going on a two-week vacation with their daily toiletries and comfortable clothes. Make sure you have a supply of prescriptions as well.
Finish packing and cleaning.
Moving day
Obtain a copy of the movers' inventory list. This is critical in case something disappears during transit and you have to file a claim.
Do a final walk through to make sure you haven't forgotten anything and that the house is clean before you say your final good-bye.
After moving
Update your driver's licence, Autopac auto insurance, and vehicle registration. You can contact an Autopac Specialist at CAA Manitoba Insurance Brokers for assistance with that.
Once you've moved is also a great time to contact CAA to update the address included in your membership profile. You'll want to ensure that any communications and your CAA Magazine are delivered to your new home.
Get Protected
CAA Members can save up to 10% on property insurance.5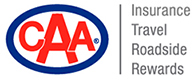 Residential Locksmith Service
Your home is where you should feel secure and safe. CAA's Residential Locksmith Service is here to help you protect it.
CAA's locksmiths are trained to replace locks, duplicate keys and even break a lock, without damaging the doorway. Here are the reasons you may need a locksmith:
Lost or Stolen Keys
Whether you've misplaced your keys or someone has stolen them, there is a chance that someone could use them to access your property. You should contact a professional locksmith to re-key or replace your locks and make new keys.
A New House or Apartment
If you've just moved into a new house or apartment, it's a good time to change your locks. You have no idea how many people have copies of your keys.
Broken Keys and Upgrading Old Hardware
Due to metal fatigue and regular use, your keys will eventually undergo wear and tear. If the key breaks off inside the lock, then it can be very difficult to remove it. Locks can wear out and fail to work properly. As time goes on, it will take more time and effort to open the lock, or it might fail completely, leaving you locked out of your own home.
Accidental Lockouts
One of the most common reasons why you would need a locksmith is when you've been locked out of your home. Once you are locked out of your home, you may not have another option but to call a locksmith.
Increased Security
If you feel that it's time to upgrade your home security, then a locksmith can help you to explore the available options and choose a system that suits your needs.
Whether you've been locked out of your home, or you just want to make your home more secure, CAA's Residential Locksmith Service can help.
CAA's Residential Locksmith Service is available in Winnipeg from Monday to Friday from 9:00 a.m. to 5:00 p.m. All our locksmith technicians are highly qualified, bonded and insured. To book an appointment or for a free quote, call (204) 391-5202.
Don't forget, CAA Members save 10% on hardware.

Pet Poison Prevention and Treatment for Dogs
We know that dogs love to play and explore, but sometimes they may consume or get into something they shouldn't that can be harmful to them. As responsible pet owners it is important to know what items can be harmful to your furry friend and how to keep them away from your pet. It's also critical to recognize signs of poisoning and the steps to take to help treat a potential poison intake.
Our partners at Pets Plus Us have prepared a list of tips to help you understand how to prevent, recognize and treat toxin exposure in your dogs.
Save on Pet Insurance
CAA Members receive a preferred rate of 12% off pet insurance with Pets Plus Us.6