Rising to the Challenge
Story by: ELLISPARK.co I Sept 5, 2023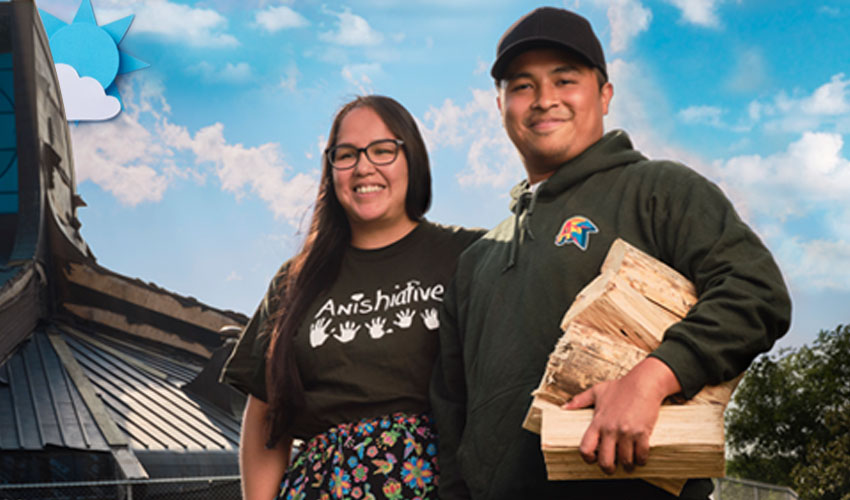 In 2020, Rylee Nepinak and other Indigenous youth noticed their community was struggling — especially during the freezing Winnipeg winters — and wanted to help, and Anishiative was born. "We're Anishinaabe and so, in our name, you'll notice it's spelt that way — Anishinaabe taking initiative to support their community," Nepinak says.
At the heart of that support are Community Care Camps at the Thunderbird House community centre — including pop-up teepees — to provide warmth and an escape from the cold. The teepees, recalls team member Hailey Vincent, came from the community: "Someone came to Rylee and said, 'I have these teepees — what do you want to do with them?'" Rylee and the team agree: The teepees were perfect for sheltering more people in their community.
But the impact goes beyond protection from the weather. "The energy is very welcoming," says James. "We get people from all over Winnipeg. Sometimes they'll stay for hours and sometimes they'll just pop in and say hello." Many also say they haven't been in a teepee in years. "It means a lot to us that we're able to bring a piece of their culture back to them," says James.
That reconnection to their culture includes the chance to partake in meaningful rituals, like smudging, where sacred herbs are used to cleans the surroundings and foster a sense of healing. "It's a really safe space and it feels like home," says Vincent.
"
When someone feels like they have that sense of belonging, it grounds them. They feel safe and they open up and connect, and that's healing.
"
Anishiative's work doesn't end with winter. The organization recently launched a summer employment program, focused on reclaiming identity by introducing members to Indigenous traditions, such as Sundance and Sweat Lodge rituals, while learning to become stewards of the land.
"When we spend time with our elders and knowledge keepers, they talk about how important it is to be part of a community," says Nepinak. "When someone has that sense of belonging, it grounds them. They feel safe and they open up and connect, and that's healing."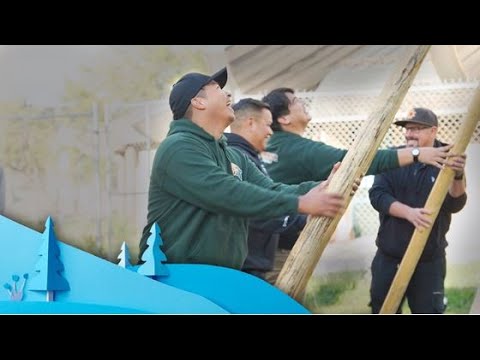 To support Anishiative's healing work, CAA is providing a large teepee and firewood for the coming winter. "Everyone is really excited about helping more people and having that extra space," says Vincent. "It's also really nice to be appreciated for your hard work."
To learn more about Anishiative and its youth leadership programs, visit anishiative.org. To stay updated on its Community Care Camps events, volunteer opportunities and donation information, follow Anishiative on Instagram at @anishiative_ or on Facebook at facebook.com/WinnipegAnishiative/.
Share your stories of good.